Toyota Set To Launch A More Powerful GR Yaris With Almost 300Hp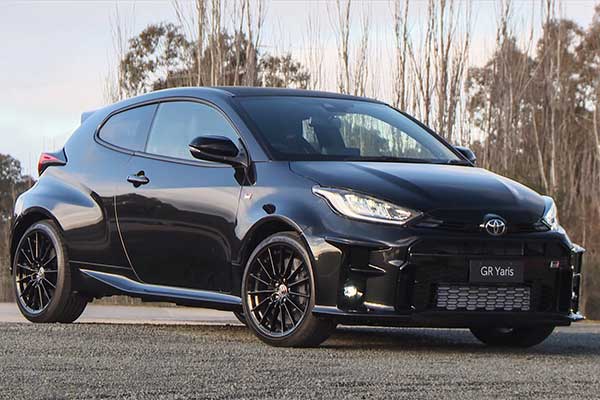 With the GR Corolla getting all the spotlight, the model that started the Toyota hot hatch craze was a Lil forgotten. Not anymore as Toyota is set to launch a more powerful GR Yaris with the same (almost 300hp) engine as the GR Corolla Morizo.
The more powerful GR Yaris is also expected to carry the new Morizo name that's reserved for the fastest most extreme Gazoo Racing models. This moniker comes from Toyota CEO Akio Toyoda's motorsport pseudonym. The development work has been confirmed by Gazoo Racing's chief engineer, Naoyuki Sakamoto.
The GR Yaris with the Morizo-spec engine has a slightly different output than the version in the US. This application of the turbocharged three-cylinder 1.6-litre powerplant has 296 horsepower (221 kilowatts) and 295 pound-feet (400 Newton-meters). The US-market variant has 300 hp (224 kW). A six-speed manual with shorter gear ratios than the existing version of the transmission will be fitted.
Sakamoto confirmed that the Yaris has enough space for the close-ratio gearbox used in the 'Rolla Morizo. The only thing the platform can't cope with is the exhaust system, but Toyota has more than enough money to develop a new lightweight system.
Why lightweight? Because the rest of the car will be. The GR Corolla weighs 3,249 pounds and is hugely entertaining. The standard GR Yaris weighs 427 lbs less with a curb weight of 2,822 lbs. Toyota thinks there's room for improvement, however. Like its larger sibling, the GR Yaris Morizo Edition will chuck its rear seats and most comfort features out the door. It will only keep a basic infotainment system and single-zone climate control. This eye on lightness, coupled with its new powerplant, means the new GR Yaris is tipped to sprint from 0-62mph in less than 4.5sec and top out at more than 155mph.