Toyota Sets The Longest Car Drifting Record, Guess How Many Hours It Lasted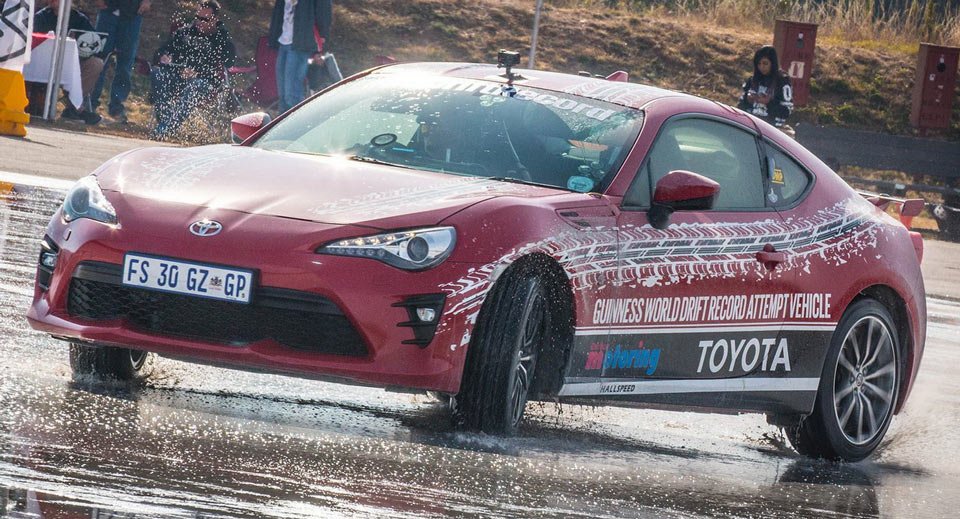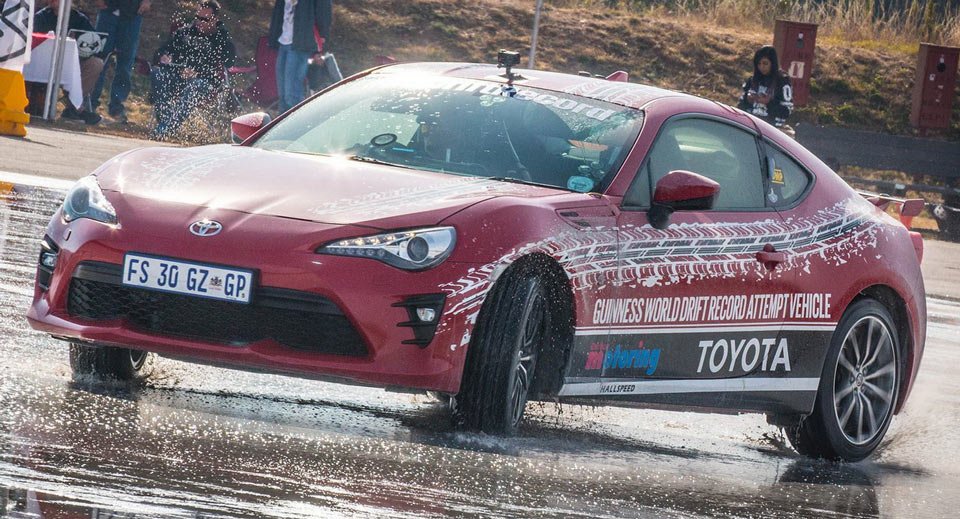 Toyota  has proved its drifting abilities many times before, like in 2014, German Haral Muller set the world record in Turkey by drifting sideways continuously for 89.55 miles (144.126km). This was a very significant record for Toyota.
But, the record has recently been smashed by a South African journalist, Jesse Adams, who drifted for an astounding 104 miles (168.502km) with an average speed of 18.02mph (29km/h) in the re-designed Toyota 86, He was also said to have spun over 1000 times for almost six hours!
Apparently, the Toyota 86 had been given a lighter, more beautiful structure and design, but with no mechanical difference to the initial model.
Toyota said that the rules for the record was that the wheels were not allowed to stop spinning at any time during the run and a change of direction was permitted, as long as the wheels stayed in motion.
The results were obtained by the extra fuel tank added to where the spare wheel was meant to be, but that didnt mean cheating as the results were officially verified by two independent GPS-based data recorders that were implanted in the car. The 6 hour drifting record has been sent to Guinness World Records for official verification.
See Related Posts: Would You Ditch Your Toyota Rav4 For The New Hyundai Kona? (Photos)