Truck Driver And The Conductor Celebrate With Bottles Of Beer On The Road After They Survived An Accident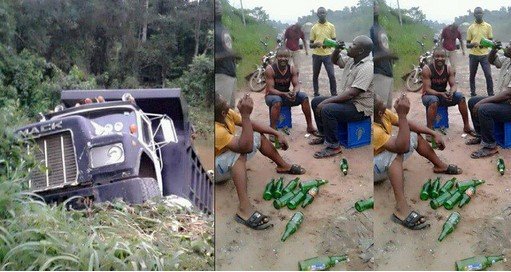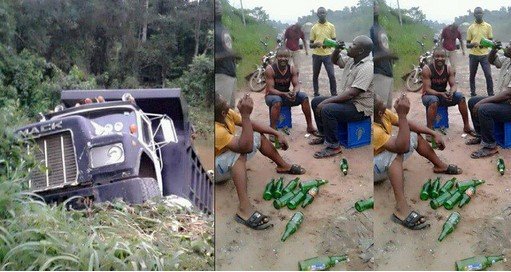 The truck driver and the conductor where piloting the truck that plunged into the Efe River near Enerco Construction company in Okigwe area of Imo state.
The accident was as a result of brake failure which made the truck end in inside the river.
What Should I Do If My Car Brake Fails?
The truck driver and the conductor so much believe in the popular saying that they cannot come and kill themselves. In celebration of their survival, they decided to wash it down with some green bottles.
Well wishers passing by joined in the celebration as they emptied the crate of beer.