UK-based Sports Car Maker, Lotus, Prepares Relaunch Under New Owner, China's Geely
UK-based Sports Car Maker Lotus prepares relaunch under new owner, China's Geely. 
China's Geely hopes to grab market share in the premium segment from Porsche.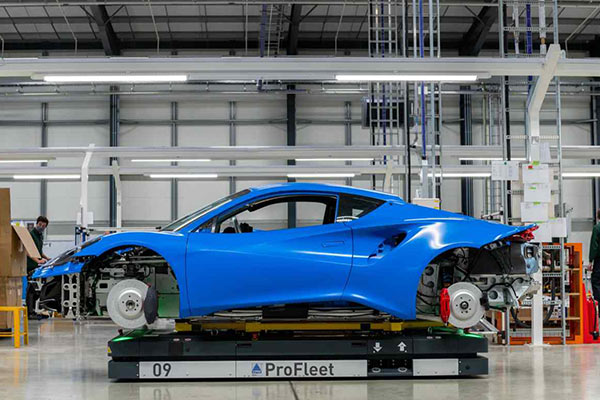 Zhejiang Geely Holding Group is completing a Lotus Tech Innovation Centre (LTIC) in Germany, four years after acquiring a controlling stake in iconic U.K.-based sports carmaker, Lotus.
The Centre, located in small German town of Raunheim, is staffed by roughly 150 engineers from more than 15 countries. Engineers and other staff were snapped up from such carmakers as Porsche, Audi, Ferrari, McLaren, Aston Martin, Mercedes, and Opel, as well as suppliers like Continental, Hella, Faurecia, and Bosch. The goal is to grab market share in the premium segment from Porsche.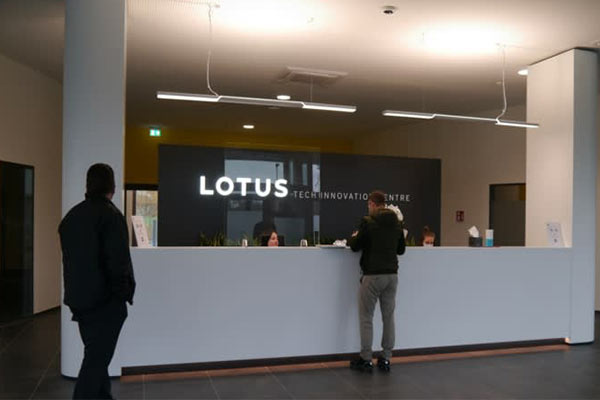 Lotus sales have hovered around 1,500 cars a year for the past few years, and its existing combustion-driven fleet is about to end its sales life. Now the Raunheim team is tasked with turning the brand into an electric vehicle (EV) one.
The team's first model will not be the typical two-seater sports car historically associated with Lotus, but a crossover SUV tentatively named the Type 132.
The new Lotus is expected to enter the Chinese market next year, before moving on to North America and Europe. An 8 billion yuan ($1.3 billion) plant is being built in the central Chinese city of Wuhan to turn out the car.
Given that Lotus' newest U.K. plant in Hethel has a capacity of 1,500 cars per year, the Wuhan facility's projected capacity of 150,000 indicates a decisive shift in the company's manufacturing gravity to China.
Fueling this notion, Lotus in August announced that a new division, Lotus Technology, had opened its global headquarters in Wuhan. The division will be responsible for "integrating a new generation of lifestyle products," while the U.K.-based Lotus team will be responsible for the development and production of sports cars, among other tasks.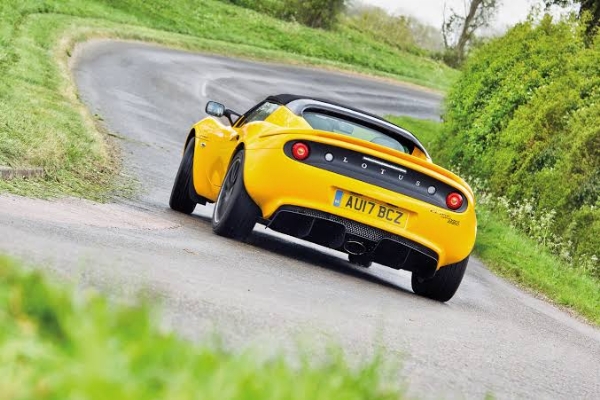 Li Bin, the founder of Chinese EV maker Nio, has invested an undisclosed amount in Lotus Tech. The funding valued the unit at around 15 billion yuan. Malaysia's Etika Automotive remains the minority shareholder in Lotus Cars.
"Lotus has always been produced in small batch sizes only, but we will change this and take on Porsche in the premium segment with cars that still have all the sports car characteristics, while being safe and comfortable enough to bring one's kids to kindergarten with," Flavio Friesen, a senior chief engineer who joined Geely in 2018 after having worked for Volkswagen do Brasil, General Motors and Opel, told Nikkei Asia.
"We will widen Lotus' portfolio from sports cars to SUVs and sedans by adequately transferring Lotus' traditional strengths, such as extremely racy aerodynamics and innovative lightweight materials, as found in Lotus' Elise, a sports car that with less than 1,000kg [of] weight is perfect fun on curvy countryside roads," he added. The Emira, Lotus' last gasoline-powered car, is due to start rolling off the line in Hethel next spring.