Genesis To Launch A Luxurious Version Of The GV80 SUV With 4 Seats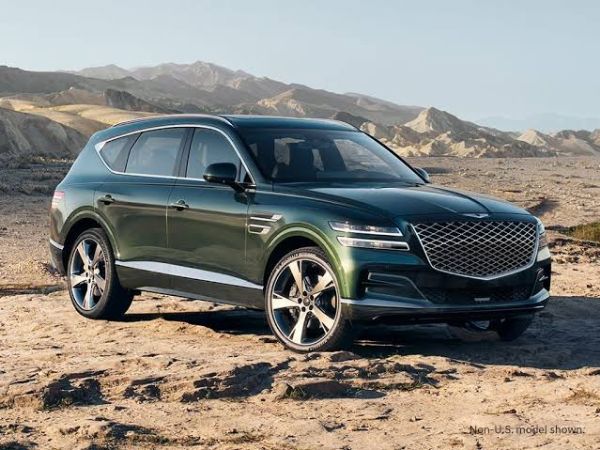 Genesis is set to launch a range-topping version of its GV80 mid-size crossover sporting only four seats. It will be called the GV80 Prestige Signature and arrive in 2022.
This isn't the brand's first posh GV80. In August, Genesis revealed a six-seat variant for South Korea sporting second-row captain's chairs. The four-seat GV80 will share several features with the six-seater. Customers should expect the same feature-rich centre console splitting the seats, offering heated and cooled cupholders, a wireless phone charger, four-zone climate control, audio controls, and more. The six-seater GV80 also featured a pair of rear-seat infotainment screens that could come to the four-seat version.
It is unclear if any exterior upgrades will be made to the SUV, but some custom badges are a possibility.
This new four-seat GV80 will retain the same 3.5-litre twin-turbo V6 with 375 horsepower and 391 lb-ft of torque found in the current Advanced Plus trim. All-wheel drive should be standard, as will a set of 22-inch wheels.
Buyers will also get standard all-wheel drive and, more than likely, larger 22-inch wheels. Pricing remains unknown at this time but it'll surely surpass the current GV80 top dog, the 3.5T Advanced Plus, which starts at $68,545 including the destination fee.
Genesis is also reportedly planning to launch a bigger crossover than the GV80, the so-called GV90. This model is reportedly due in 2023, albeit with electric power only.