8 Crazily Unique Beetle Cars You Have Never Seen Before (Photos)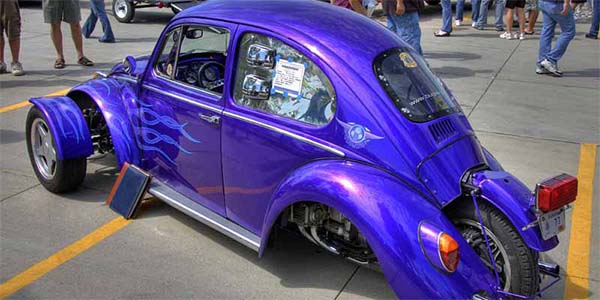 Are you thinking of riding around town inside a unique Beetle Ijapa Tortoise car? We've got a few for you.
Polaris
This Beetle went on a diet and got converted into a Polaris Slingshot.
VW Beetle Helicopter
Now you can ditch Dana and Air Peace on your next flight to Abuja.
The Spider Beetle
I am a roadside attraction in Avoca, Iowa, US. If you need me, just know you ain't going to be driving me. Just for the car collectors.
Beetlecycle
This one and the Keke NAPEP, which would you choose? Tell us in the comment section.
Missile Launcher
All I can say is, "if army catch for road!"
Classy Pickup
I don't know about you, but I am definitely picking this one.
Off-Roader
Have you ever seen track-wheels and gull-wing doors on a tortoise? This will take you wherever you want to go.
Limo
This list will definitely not be complete without a Limo. You can make some passive income renting it out to couples who don't mind using it for their wedding ceremonies.
Which would you pick amongst these unique Beetle s?
Don't forget to like, share, follow AutoJosh and download my android app.
Photos: autosportsart