Like Hushpuppi, Victor Okafor AKA "Ezego" Was A Collector Of Expensive Cars (See PHOTOS)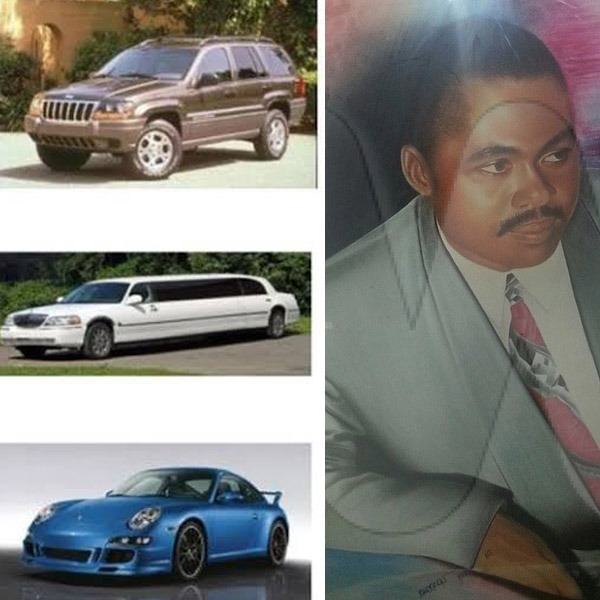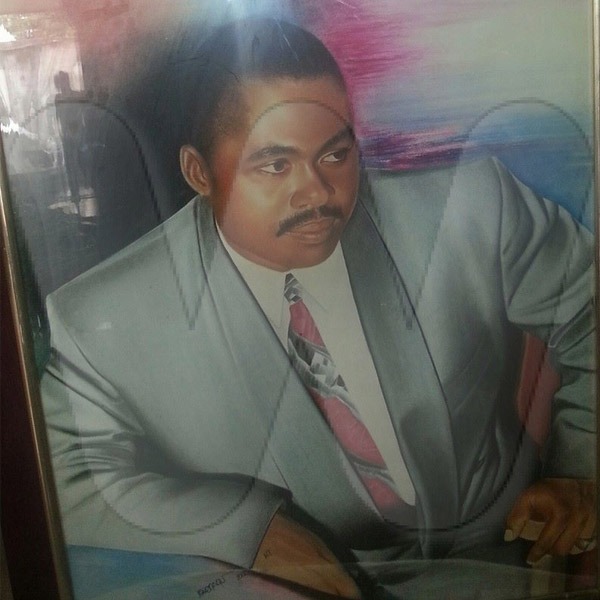 His real name is Chief Victor Nnamdi Okafor. However, he was known famously as Ezego or "Eze Ego" (King of Money).
Ezego was an indigene of Uzoakwa, Ihiala in Anambra State.
The controversial Lagos-based businessman was born on Christmas Day in 1964. He was reputed for a lifestyle of flamboyance, showiness and philanthropy.
He was a secondary school dropout, who in 1989, decided to move to Lagos to venture into business.
Within a short time in Lagos, the name Ezego was on the lips of people in the social and business circle.
He set up several massive shopping plazas. He had one on Allen Avenue, Ikeja. There was another on the Murtala Muhammed International Airport Road. Ezego also had another in Abuja.
From these spots, he operated and controlled one of the biggest electronics stores in Nigeria.
Ezego also built houses, villas and mansions all over the country. His expansive country home in Ihiala was said to be worth a fortune. His entire real estate as at 1999 outside Ihiala was put at about half a billion naira (a mindboggling amount at the time).
Tragically, Ezego died in a freak car accident in December of 1999.
Ezego  And His Love For Expensive Cars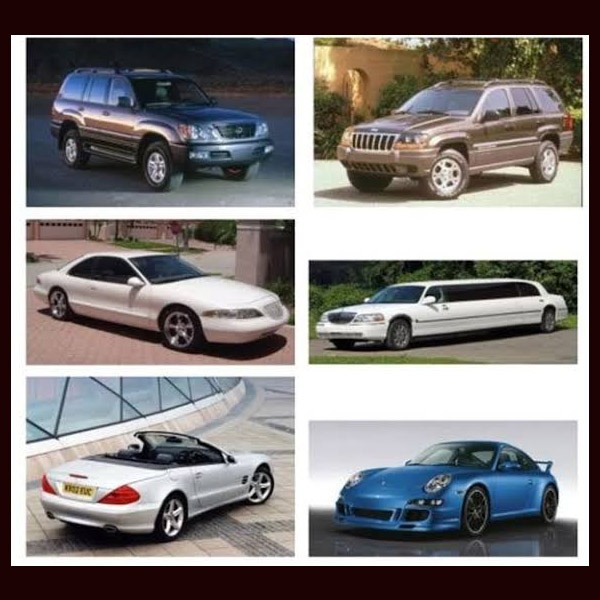 During his lifetime, Ezego had one of the largest collection of exotic cars in Africa.
He spent quite a fortune acquiring these luxury cars. His Lagos and Ihiala garage were stock with top-of-the-range automobiles. Some put the value of his garage at almost one billion naira.
Ezego once paid N14 million to acquire just two posh cars: a Sedan Lincoln Continental Mark 8 and a Mercedes Benz R230 convertible. N14 million was a staggering amount for 2 cars at the time. He acquired the cars from Moontrends Motors, a car sales company owned by Tayo Ayeni.
Ezego's death From A Car Accident
Ezego's life was laced with controversies and mystery. Even his death had some mysterious twist to it.
It was a tradition for Ezego to spend his Christmas in his hometown in Ihiala. Typically, his presence in his hometown throws up some sort of carnival.  He uses the opportunity to demonstrate acts of philanthropy to his people.
Before that fateful trip to his hometown in 1999, it was reported that he visited the Afrikan Shrine. He was there to finetune arrangements for afro-beat sensation, Femi Kuti, to perform in Ihiala during the Christmas period.
Ordinary, when travelling to Ihiala, he travels by air. He takes a flight from Lagos to Enugu and then travels in a convoy all the way to his home town. Strangely, that period, he opted to drive to Ihiala from Lagos.
On 23 December, Ezego left Lagos and headed for Ihiala in an elaborate convoy of choice cars.
The convoy had a Lincoln Navigator (1999 model), limousine, Lexus SUV, blue Porsche, a Cherokee SUV and a latest Honda.
On his way to Ihiala, somewhere around Asaba, the Cherokee developed a fault and then broke down.
Rather than leaving it at the spot for it to be fixed, Ezego decided to use the Lexus to tow it.
As they towed along, two kilometres to Ihiala, Ezego suddenly ran into a pothole, and instinctively he stepped on the brakes. This caused the Cherokee that was being towed to hit the Lexus that he was driving.
According to the report, the Lexus tumbled into a ditch and left Ezego severely injured on his head.
His crew in the convoy made spirited efforts to rescue him. They rushed him to a hospital that he had earlier donated N15m to. Sadly, he had suffered severe internal bleeding than the hospital could handle. It was suggested that he should be taken to a more competent hospital in Port Harcourt.
On the way to Port Harcourt, the famous socialite passed on.
Victor Okafor, a.ka. Ezego, died at the age of 34.