Victorious Super Eagles Return From Benin Republic In Boats In Grand Style (VIDEO)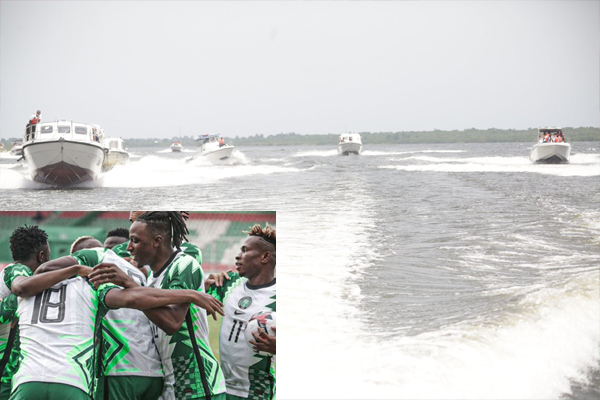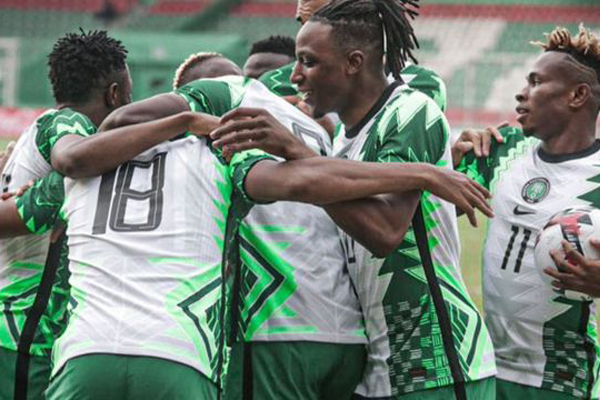 The victorious Super Eagles of Nigeria returned to the country earlier today.
They made their way back in boats – the same mode of transportation that got them to Porto Novo, Benin Republic for their match against the Squirrels of Benin.
The Super Eagles left Lagos on Friday through the Lagos State Waterways Authority boat jetty in Ikoyi with more than three vessels spotted conveying the team.
The Eagles thrashed the Squirrels of Benin at the Charles De Gaulle Stadium, Porto Novo.
Watch the video of the boats as they return to Nigeria.
The Super Eagles have booked their ticket to the 2022 AFCON tournament by beating the Squirrels of Benin Republic. It was a first defeat for the Squirrels in eight years.
Paul Onuachu who came on as a second half substitute got the only goal that saw the Super Eagles cruising to a lone goal win over the Squirrels in their penultimate game in the AFCON qualifiers.
Before Saturday's kick off at the Stade Charles de Gaulle, Porto Novo, the Super Eagles had already secured their qualification for the next AFCON in Cameroon.