Video Of The Toyota Camry And Highlander Crushed By Trailer Loaded With Container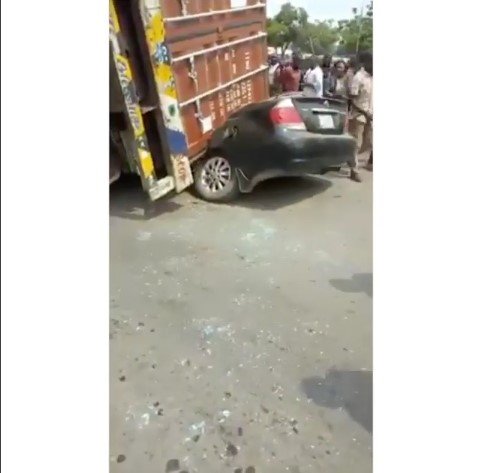 Earlier today, we made a post on how container fell on two vehicles in Tincan Lagos. You can read about it Here.
The video just surfaced online. You can watch it below.
In the video, you'll hear the recorder voicing out how the trailer failed brake and then landed on the two Toyota cars.
According to him, no lives were lost.
I wonder how the occupants of the vehicle managed to escape.