Viral Pictures Of Policemen Helping A Man Fix His Car In A Lonely Expressway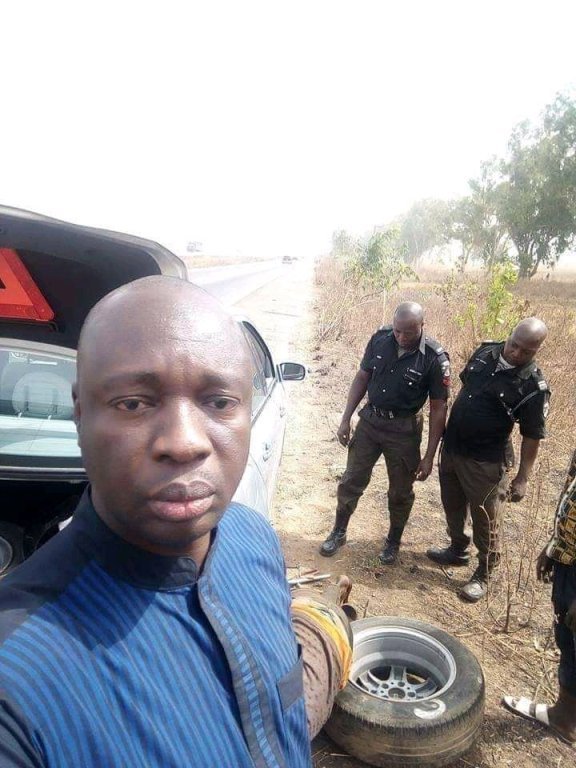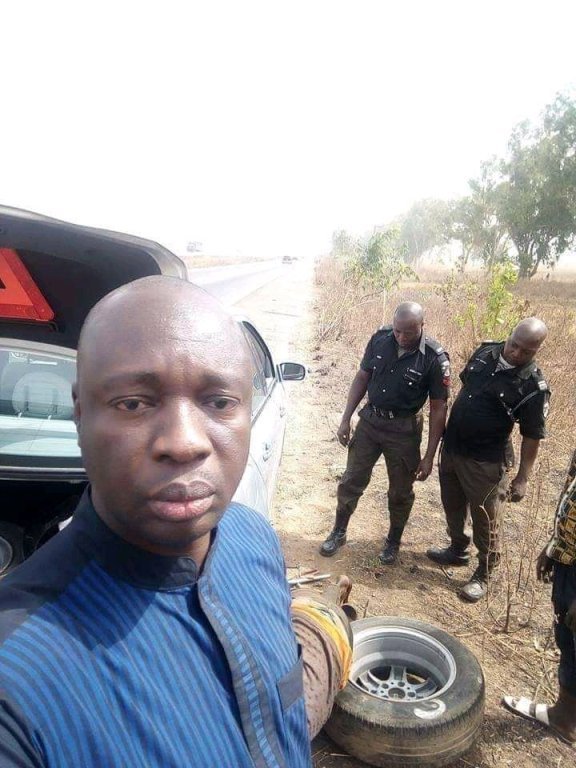 Whenever some people hear Nigerian police, a lot of negative things like bribery, torture, extortion might becloud their imaginations. This time around, these Nigerian policemen turned the table for good. They succeeded in changing the somewhat bad face of the force.
A driver whose car got faulty on a lonely expressway posted these images of how these Nigerian policemen helped him fix his car. He claimed the policemen helped him change and fix his tyre. They also ensured all was set before leaving.
Photos from the scene;