Volkswagen Igala L: Brochure Photos Of The Once Popular Car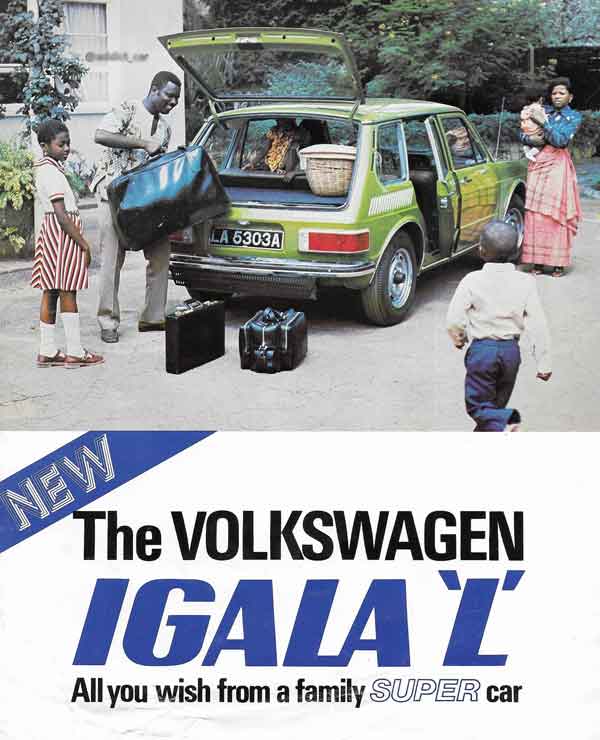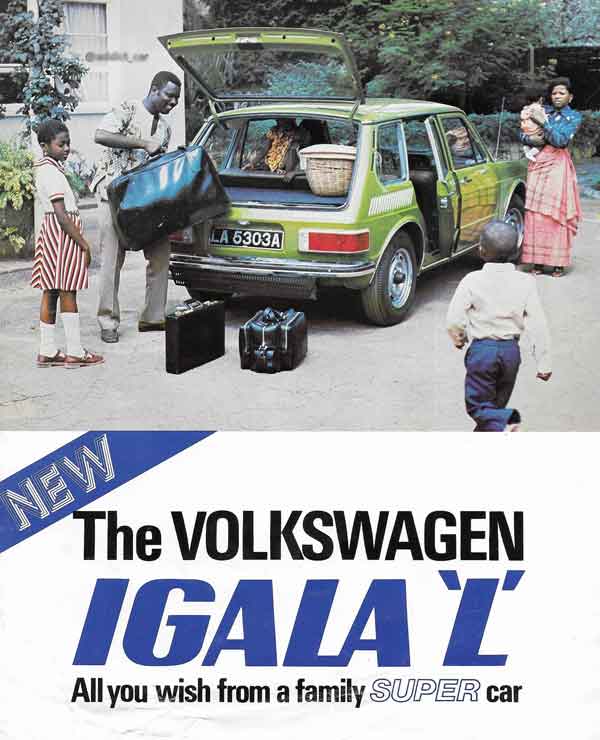 This rare brochure shows the Volkswagen Igala L. It was built in Nigeria from 1976 to 1980.
It shared its running gear and 1584cc engine with the Beetle. Actually, the factory in Lagos built the car using CKD kits supplied from Brazil, where it was called the VW Brasilia. 
The Volkswagen Brasilia is a rear-engined compact car, manufactured and marketed by Volkswagen in Brazil between 1974 and 1982; in Mexico from 1975-1982; and as knock down kits in Nigeria where it was marketed as the Igala from 1976–1980.
It was designed in Brazil as a Beetle replacement.
Its styling resembled a scaled-down version of the early '70s VW 412 estate. The three-door was more popular than the five-door in Brazil. This 1980 brochure debuts a new interior.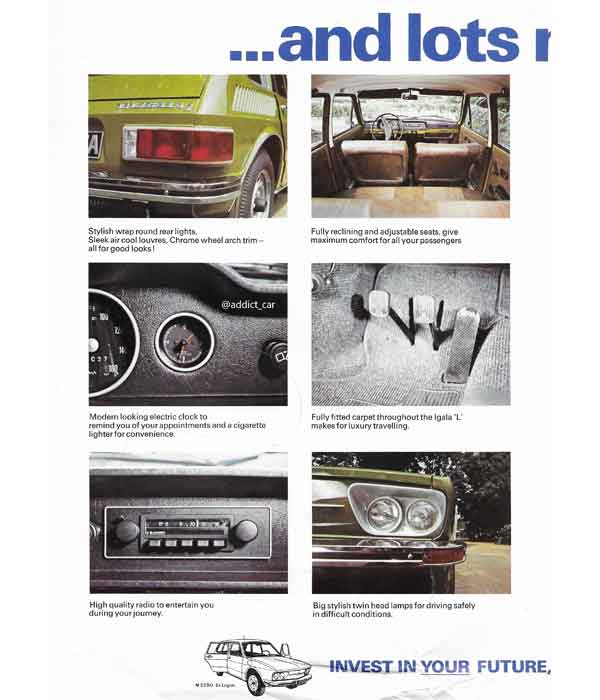 Lagos Plant
Production at VW's plant in Lagos, Nigeria included the Beetle, Jetta, Santana – and of course, the Igala.
The Volkswagen Igala L was basically a Brasilia in 'completely knock down' (CKD) form for the African market.
It was meant as a more family oriented Beetle.  Unsurprisingly much of the Igala's running gear – including the 1584cc 54bhp flat-four air cooled engine – was taken from the Beetle Type 1.
This explains the somewhat high boot loading height to accommodate the Beetle's upright fan housing which contrasts with the 411/412 much flatter boot floor.
The Nigeria version got its name for the Yoruba word for 'antelope'. It went on sale there in 1976 and lasted until the arrival of the Gol in 1980, with over a million being produced in that time.
Designed by Marcio Piancastelli. It was basically an African 412 lookalike that owed its success to back to basics, no-nonsense fundamentals of the people's car.
With its extra pair of doors, the Igala proved a popular model in Nigeria although it seems very few ever come up for sale in Europe.