Volkswagen Launches An Electric Luxury Sedan Concept In The I.D Aero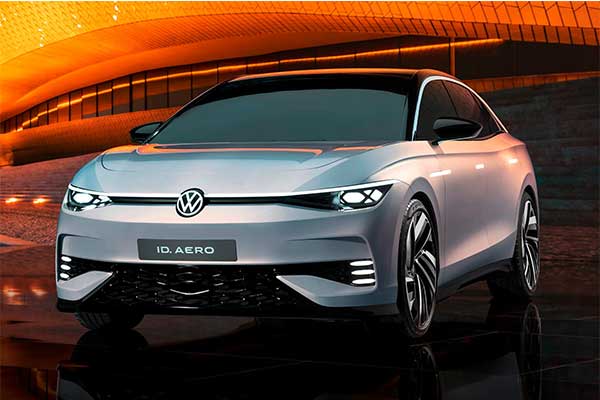 Volkswagen is taking its electric game to another level by launching a production version concept called the I.D Aero which by all indications replaces the Passat. The new EV was meant to debut in April at the 2022 Beijing Motor Show. That didn't happen as the peeps from Wolfsburg had no other way but to reschedule the concept's premiere since the event was cancelled because of a resurgence in coronavirus cases. The I.D Aero is set to take the fight to rivals like the Tesla Model 3 and the BMW i4.
The brand claims an impressive 385-mile range (on the WLTP cycle) and a sumptuously appointed cabin. The automaker hasn't revealed a lot as far as technical details go but notes the concept is equipped with a 77 kWh lithium-ion battery. There aren't any performance figures as yet, but VW says we can expect "dynamic driving behaviour" and "a new level of digital networking."
Following on from pseudo SUVs like the ID.4 and ID.5, the ID.3 hatch, and the ID. Buzz minivan, the Aero is a four-door fastback that will be built in China for the Chinese market from 2023. But that same year Volkswagen will announce a version tailored to American and European tastes and built-in Germany at its Emden plant.
A prominent Volkswagen badge forms the centrepiece of the ID Aero's front-end styling. It is intersected by a light bar housing recessed headlights with new LED graphics on either side. Below, there is a structured bumper with three individual vertically stacked daytime-running lights at each corner and a high gloss black insert in the middle. A short bonnet takes full advantage of the packaging advantages offered by the MEB platform.
On the interior, nothing is given, however, according to VW, the cabin is spacious, which you'd rightfully expect: the Aero stretches nearly 196 inches long and it's built on a relatively long wheelbase.