2018 Volkswagen ID Vizzion Concept Makes The Passat Look Like Child's Play (Photos)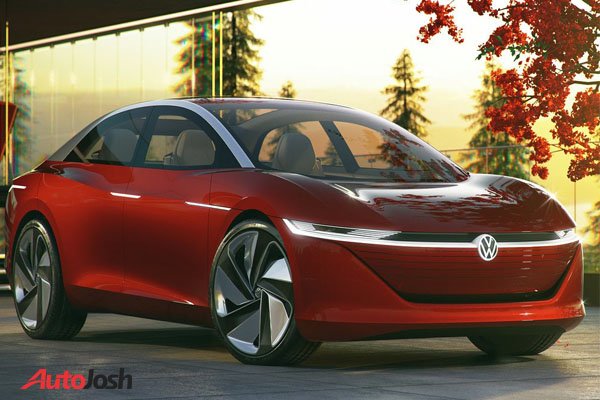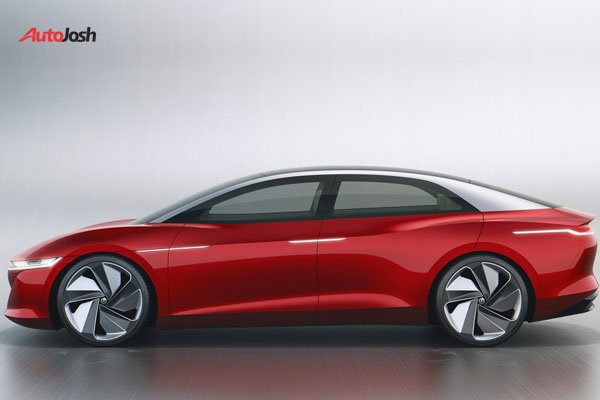 Volkswagen (VW), the world's second-largest automaker by sales volume, on Monday unveiled a futuristic driverless concept car.
The German automaker debuted the Volkswagen I.D. Vizzion on Monday at the Geneva Motor Show.
The car features a holographic interface, no steering wheel and a climate-control system that adjusts the temperature based on occupant body temperature.
"The concept car drives, steers and navigates autonomously in traffic, enabling passengers to sit back and enjoy the ride," VW said in a statement. "
The I.D. Vizzion would get 413 miles of range on a battery.
VW says the I.D. Vizzion is "a vision of what may be possible by the year 2030."
The car uses biometric facial scanning to recognize passengers and implement their seat and entertainment preferences. And the interior features glass windows that can be darkened electronically to become "nearly opaque," VW said.
Let us just say this one will not be available for sale anytime soon.
The vehicle's design is "extremely long" with short overhangs in front and back. It's aimed at a comfortable passenger experience and efficient aerodynamics. The German automaker on Monday unveiled a futuristic driverless concept car that may qualify as one of the most far-out reveals in recent memory for the auto industry.