Volvo Launches Concept Recharge EV, A Pioneer For The Brand Moving Forward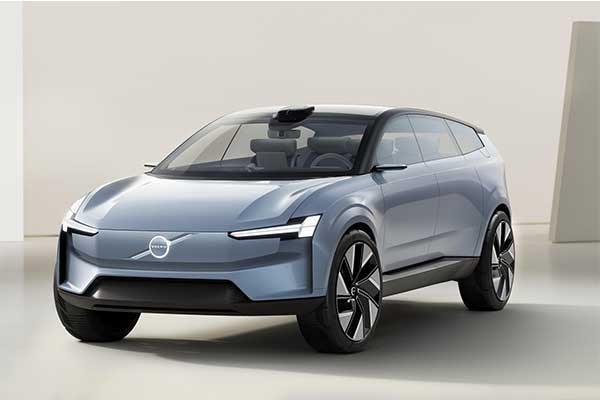 Volvo unveiled the Concept Recharge, a high-riding electric wagon that previews the design direction of the Swedish automaker's future EVs. The Concept Recharge has a dedicated EV architecture that eliminates the engine compartment and incorporates a flat battery pack mounted on the floor. According to the automaker, this allowed designers to extend the wheelbase and reduce overhangs, creating more interior space.
Starting upfront, the grille has been replaced by a "shield-like structure" that features an illuminated Volvo emblem. It's flanked by a new interpretation of the Thor's Hammer headlights, which are slender and feature an assortment of different animations. Moving further back, we can see streamlined bodywork and chunky side skirts. The model also has flush-mounted door handles and suicide rear doors. Other notable highlights include a panoramic glass roof, slim pillars and a roof-mounted LiDAR sensor.
This is a significant piece of Volvo's future, as its next generation of vehicles, starting with the 2023 XC90 SUV, will all come with one of these sensors as standard. It will be used in combination with cameras, radar, real-time data, machine learning and mapping data to provide advanced driver aids, including what Volvo describes as "unsupervised autonomous" driving in specific circumstances.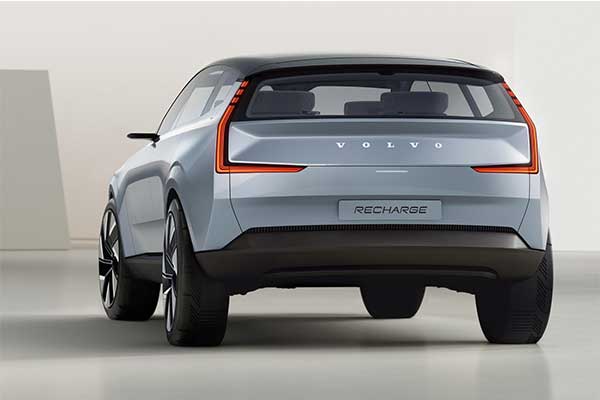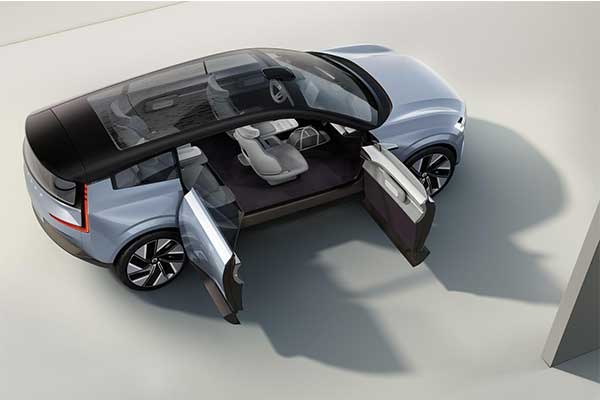 "Our Concept Recharge represents a manifesto for the all-electric future of Volvo Cars, as well as a new type of vehicle," said Robin Page, head of design. "It displays new and modern proportions that go hand-in-hand with increased versatility and shows what technology can enable in terms of design."
Inside the Concept Recharge, we create a truly Scandinavian living room feeling," said Page. "The interior integrates our latest user experience technology with beautiful, sustainable, and natural materials. Each part of the interior is like a piece of art and could stand alone as individual furniture in a room. We use the latest technologies but not for their own sake. We always focus on the benefits that technologies can bring." The centre stack is dominated by the 15-inch, portrait-style infotainment screen with the new system powered by the recently updated Android OS with Google Assistant. Google Maps and Google Play are built-in. The driver gets a smaller screen just above the steering wheel with relevant information, as well as a head-up display.
Volvo was coy on specifications but noted the concept rides on a new platform designed specifically for electric vehicles. This allows for a fully flat floor, unlike the company's first-generation of EVs which shared their floor with ICE-powered models and required designers to balance "proportions and space to be able to accommodate both a battery pack and an internal combustion engine."