Watch Koenigsegg's Agera RS Become The World's Fastest Car With 284mph Top Speed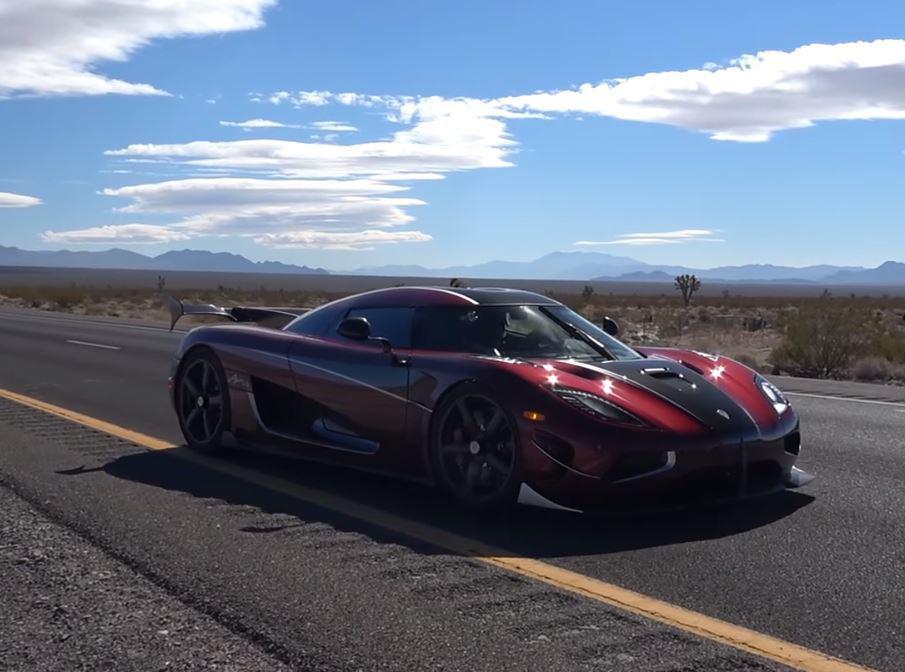 After closing off an 11-mile section of public highway in the Nevada desert, Koenigsegg's Agera RS, driven by factory test driver Niklas Lilja, set a two-way average speed of 277.9 mph (444 km/h).
The first run saw the Agera RS clock a record-shattering 284.55 mph, while the second run of 271.19 mph confirmed its status as the fastest production car ever.
Both runs were enough to easily best the Bugatti Veyron Super Sport's average of 269.86 mph in 2010 and the Hennessey Venom GT's one-way 270.49 mph run from 2014, the previous record.
And the supercar could go even quicker if it gets new tyres to handle the extreme heat and pressures needed to cope with the speed.
The world record attempt was completed on Michelin Pilot Sport Cup 2 tyres that a regular customer can buy online.
It's the second time in as many months that Koenigsegg has topped Bugatti,stealing its 0-400-0 record by five seconds in October.