Watch Small VW Passat Cab Covey Huge Metallic Kiosk In Port Harcourt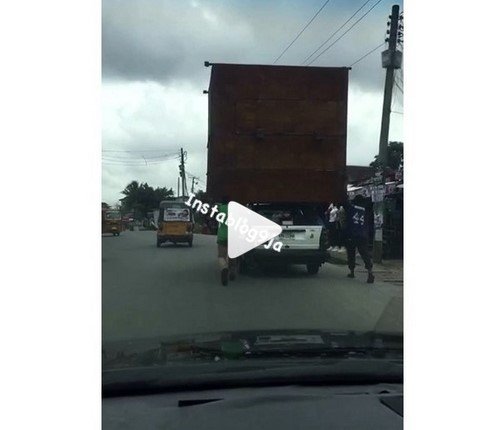 The hustle is  real. This happened at Woji, Port Harcourt.
You can as well see two men walking alongside of the car to support the metallic kiosk.
I wonder why the road safety officials doesn't see this type of things.