Watch:Explosion From Petrol Tanker And Truck Collision Collapsed A Bridge In Bologna, Italy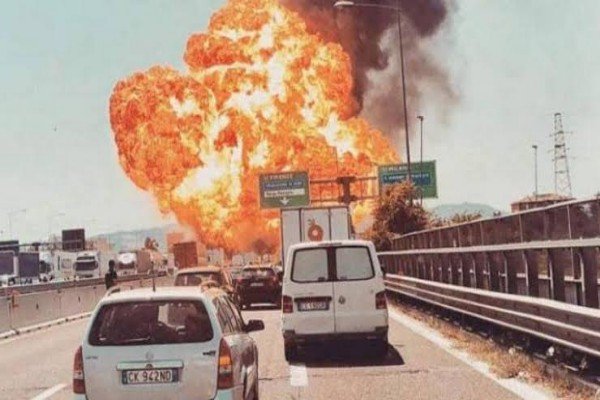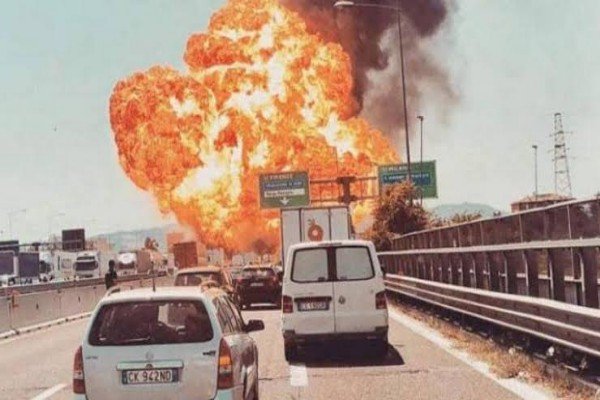 This terrifying accident between a fully loaded petrol tanker and a truck was caught on camera near Bologna airport in northern Italy, Monday, August 6, 2018.
From the video above, the fuel tanker can be seen hitting the rear end of the truck at full speed forcing truck to flip over.
The impact of the crash forced the fuel tanks to ignite setting off the subsequent explosion.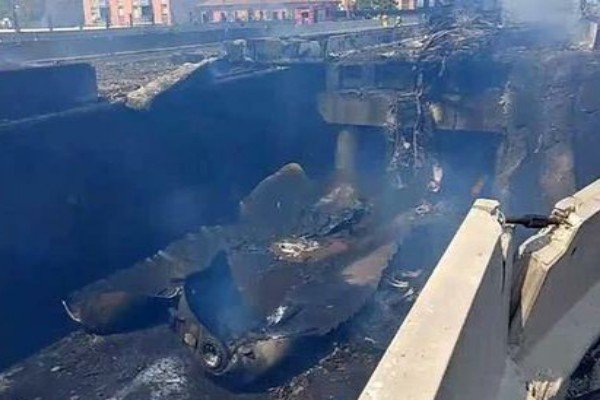 As the trucks were burning and with the tanker still having a fully loaded petrol strapped at its back, then comes the second and mightier explosion which was so strong that it partially collapsed the bridge and shattered the windows in nearby buildings .
Two people were confirmed dead and more than 60 injured.Many of the injured were hit by debris and broken glass from the explosion.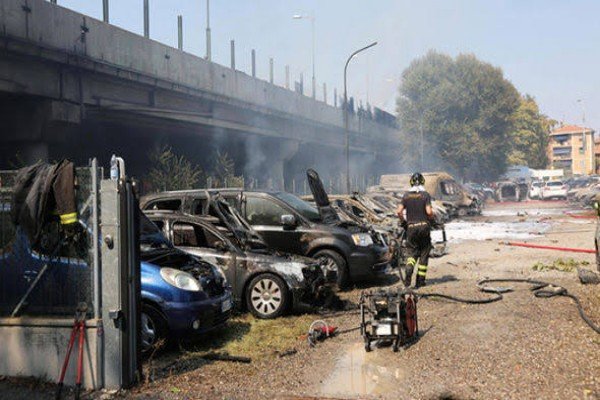 The accident was further amplified as the crash was said to have occurred above a car park, triggering series of additional explosions as the cars caught on fire.
This is coming barely 6 weeks from the tanker explosion that occurred on Otedola brigde that claimed a dozen lives and also consumed several cars.
Also See: Buy and sell cars faster on Carmart NG