See Filthy Obalende Bus-Stop (PHOTOS)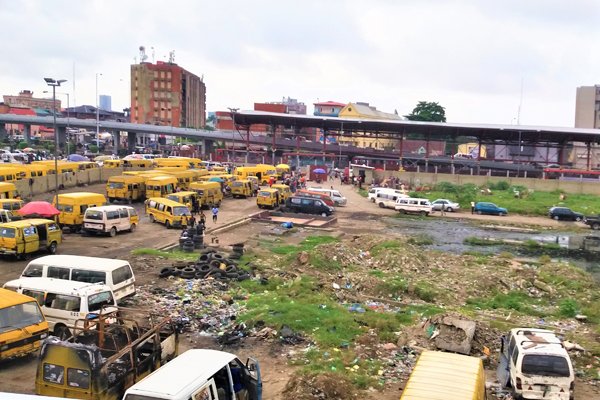 Obalende bus-stop is one of the major traffic hubs in Lagos state. It is also one of the 3 major bus-stops on the Island. The others are Idumota and CMS bus-stops.
Obalende bus-stop is located on the fringes of Ikoyi and Lagos Island. Innumerable commercial bus trips from different part of the state  originate and terminate there.
Obalende bus-stop is also the location of the Lagos state government-built bus terminal for BRT and LAGBUS buses.
Commercial vehicles that are available there to take commuters to their various destinations around the state include Kabu-Kabu (unregistered taxis), Danfo, LAGBUSes, Keke Napep, Okada, etc.
Daily, millions of commuters travel through Obalende bus-stop.
Sadly, Obalende bus stop has for decades remained a place of terrific filth.
Several effort to cleanup Obalende have failed.
The ongoing beautification work by the state government at under some of the flyovers there appear to have been abandoned.
Obalende is located in Ikoyi-Obalende Local Council Development Areas (LCDA)
The Secretariat of the Ikoyi-Obalende LCDA is located at Obalende Bus-stop.
The Chairman of the Ikoyi-Obalende LCDA is Atanda-Lawal Fuad Abimbola.