Watch:Mind-blowing Moment Emirates A380 Aircraft Appears Out Of Nowhere Seconds Before Landing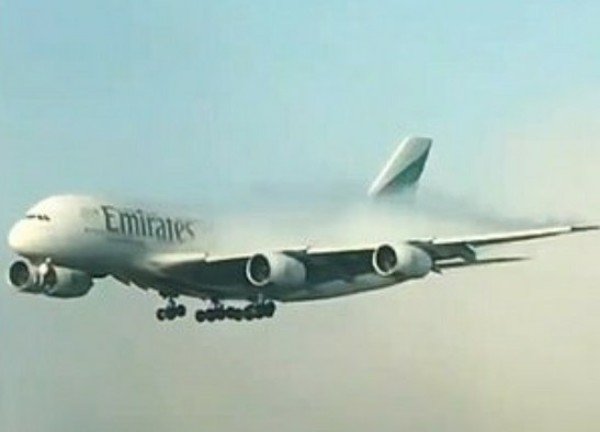 This mind-blowing footage shows the moment a huge Emirates Airline Airbus A380 aircraft, flying in from Dubai, suddenly appeared through blanket of low cloud during an early morning landing at London Gatwick airport.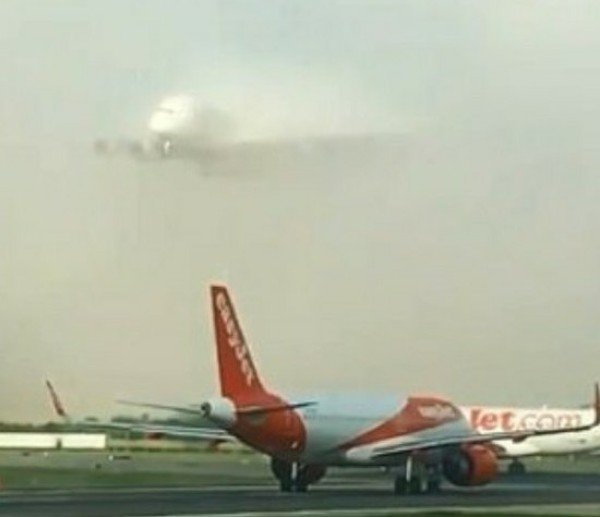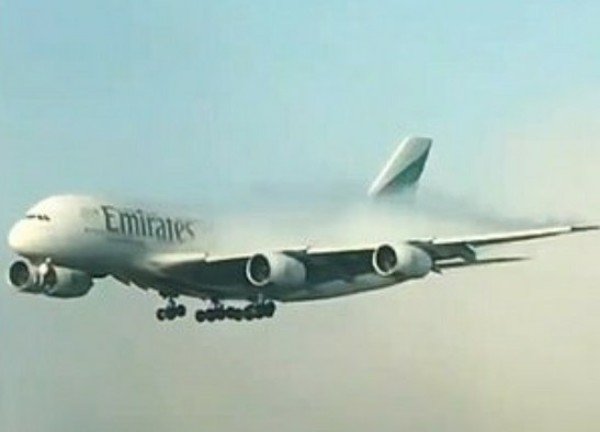 Tweeting the video to its 1.2 million followers, the Emirates Airline said: "Now that's how you make a grand entrance."
The airline has the largest fleet of A380, which is also the largest passenger plane in the world. Around half of all Superjumbos belong to the Middle Eastern airline.