Watch:Remaining Parts Of Collapsed Genoa Bridge Destroyed In 6 Secs Controlled Explosion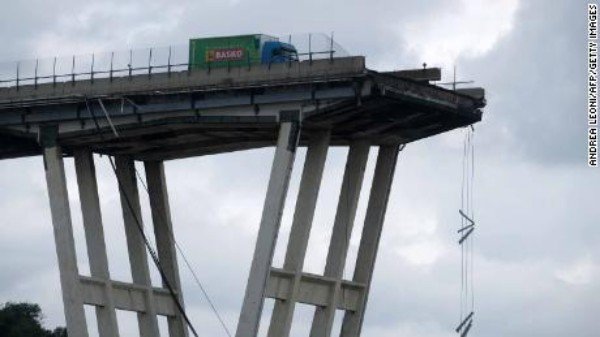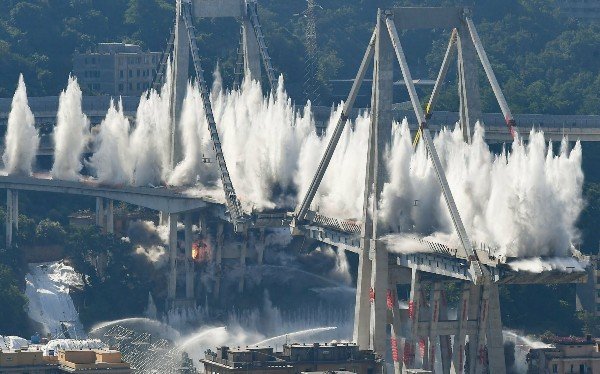 The remaining section of Genoa's Morandi Bridge were blown up in a controlled explosion on Friday, nearly a year after the structure collapsed in a disaster that killed 43 people.
Over 4,000 people were evacuated from their homes to clear the area. Minutes before the spectacular explosions, sirens rang out and water began to spray the structure from the tanks around the base. It took less than seven seconds for the towers to be razed to the ground.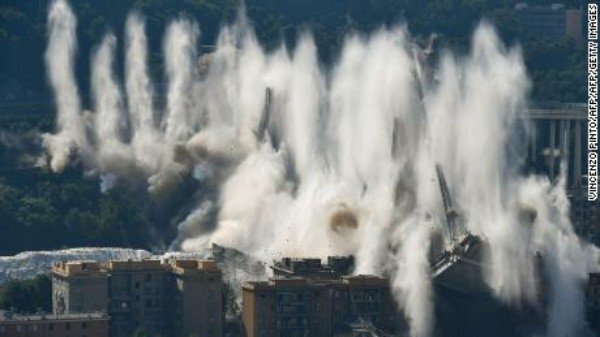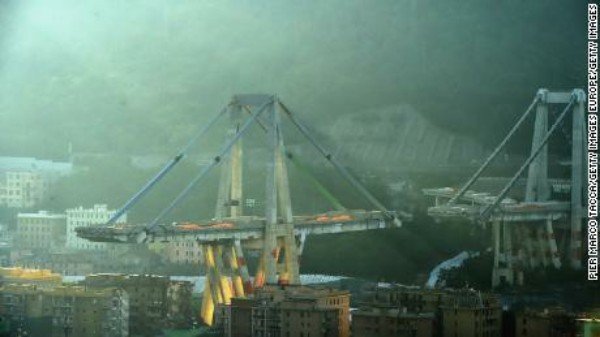 550 kg of explosives were needed by demolition experts to take down the two large towers consisting of about 4,500 tonnes of concrete and steel. While it came crashing down, cannons were used to shoot water over 50 metres high to prevent the spread of dust.
Built back in the 1960s and re-enforced in 2016, the Morandi bridge was a critical structure for Genoa and the whole country, serving the busy A10 motorway network that links northern Italy to France.
The reconstruction of the bridge has been awarded to Italy's biggest builder Salini Impregilo, shipbuilder Fincantieri and transport company Italferr. The 200-million-euro project will be overseen by Genoa's world-famous architect Renzo Piano, who produced the design for free. The new bridge will include 43 lamps to honour the lives of the victims.