What's Your Favorite Funny Car Model Acronym?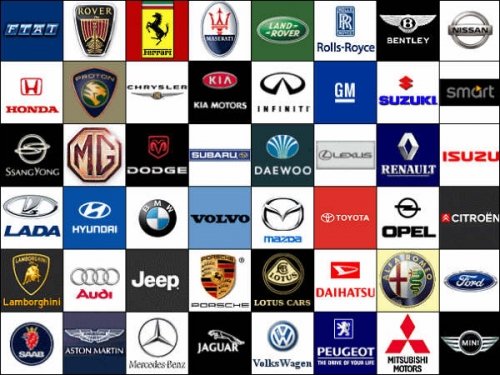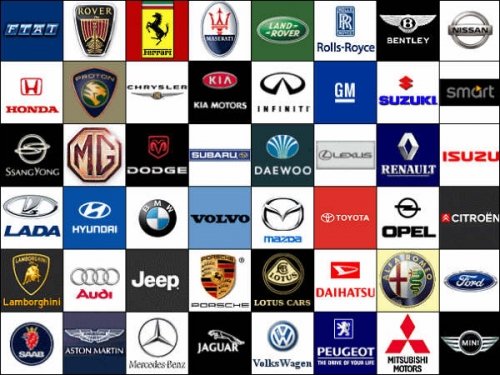 ACURA
Another Crummy, Useless, Rotten Automobile
Asia's Curse Upon Rural America
AMC
All Makes Combined
A Major Cost
Another Major Catastrophe
AUDI
Awfully Unsafe Designs Implemented
Accelerates Under Demonic Influence
Automobile Under Demonic Influence
Another Ugly Deutsche Invention
Always Undermining Deutsche Intelligence
Automobile Unsafe Designs, Inc.
BMW
Be My Wife
Brutal Money Waster
Beastly Monstrous Wonder
Beautiful Masterpieces on Wheels
Beautiful Mechanical Wonder
Big Money Waste
BUICK
Big Ugly Indestructible Car Killer
Big Ugly Imitation Chrome King
CADILLAC
Crazy Aunt Drives It Like A Lunatic Across the Country
Citröen
Crap Interior Terrible Road-holding Owned Entirely by Nutters
CHEVROLET
Can Hear Every Valve Rap On Long Extended Trips
Cracked Heads, Every Valve Rattles, Oil Leaks Every Time
Constantly Having Every Vehicle Recalled Over Lousy Engineering Techniques
Chrysler
Company Has Recommended You Start Learning Engine Repair
Daewoo
Damn Asian Engineering Works Only Occasionally
DODGE
Drips Oil & Drops Grease Everywhere
Dead On Day Guarantee Expires
Daily Overhauls Do Get Expensive
EDSEL
Every Day Something Else Leaks
Ferrari
Fragile, Expensive Rides Repel All Reasonable Individuals
FIAT
Failed Italian Automotive Technology
Fix It Again, Tony!
Feeble Italian Attempt at Transportation
FORD
First On Rust and Deterioration
Frequent Overhaul, Rapid Deterioration
Fix Or Repair Daily
Fast Only Rolling Downhill
Forced On Reluctant Drivers
Fumes and Odors Readily Detectable
GEO
Good Engineering Overlooked
GM
General Maintenance
Great Mistake
Garbage Motors
Generally Miserable
GMC
Got A Mechanic Coming
Great, More Crap
Garage Man's Companion
GTO
Gas, Tires, Oil
HONDA
Had One Never Did Again
Hang On, Not Done Accelerating
Hallmark Of Non-Destructable Automobiles
HYUNDAI
Hope You Understand Nothing's Driveable And Inexpensive
Jaguar
Just Another Gearbox Under Annual Repair
Just A Guess U Are Rich
JEEP
Junk Engineering Executed Poorly
Just Empty Every Pocket
Just Expect Excessive Problems
Kia
Korean Idiot's Attempt
MAZDA
Made After Zero Design Analysis
Mercedes
Most Expensive Road Car Everyone Drives Except Stig
Mercedes-Benz
Mechanical Engineers Regret Choices, Especially Designing Expensive Stuff, But Executives Need Zillions
MIATA
My Intention Always To Accelerate
Mitsubishi
May Involve Turbos, Suck Unless Boost Is Seriously High Inside
MOPAR
Many Odd Parts Arranged Randomly
My Only Problems Are Repairs
MUSTANG
Motor Under Strain, Transmission Almost No Good
Nissan
Need I Say Something About Nothing
PINTO
Paid Inspector Nicely To Overlook
PLYMOUTH
Please Leave Your Money Out Under The Hood
PONTIAC
Poor Old Numbskull Thinks Its A Cadillac
PORSCHE
Proof Of Rich Spoiled Children Having Everything
Rolls
Regal Opulent Lovely Luxury Sedan
SAAB
Swedish Automobiles Always Breakdown
Sad Attempt At Beauty
SUBARU
Screwed Up Beyond All Repair Usually
TOYOTA
Too Often Yankees Overprice This Auto
The One You Ought To Avoid
TRIUMPH
This Really Is Unreliable Man, Please Help!
Tried Repairing It Until My Parts Hurt!
VOLVO
Very Odd Looking Vehicular Object
VW
Virtually Worthless
Volkswagen
Vehicle Owners – Losers Knowingly Suffering With All German Engineered Nonsense
Which of these names fits the performance of a car brand/model
You are free to post more car acronyms if you know them!
See Related Post 45 Automobile Acronyms And Their Meanings