The World's Biggest Passenger Airliner Lands In Ghana. First To Land In West Africa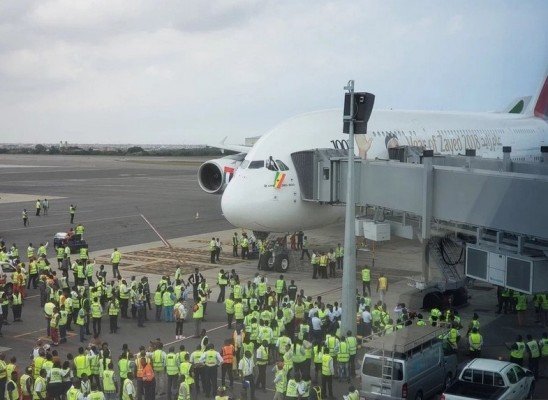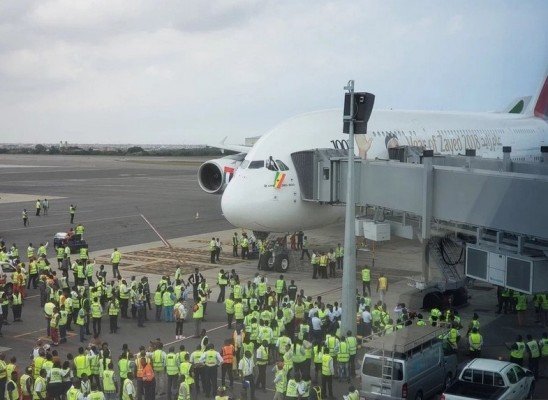 The World's biggest passenger Airliner, Airbus A380, owned by Emirates made its first landing in Accra, Ghana.
It is recorded to be the first in the entire West Africa.
It was flown in by a Ghanian Captain, Capt.Solomon Quainoo Nana and his copilot, Senior First Officer, Faisal Alhammadi from UAE.
Ghana as a nation has stepped up their aviation game. You can read about their Beautiful Multi Billion Naira Terminal 3 Kotoka International Airport.
The Airbus A380 arrived at the newly constructed Terminal 3 of the Kotoka International Airport on Tuesday afternoon to a rousing welcome by some airport staff and Ghanaians including old students of Koforidua Senior Secondary Technical School
The Airbus can fly up to 525 and 853 passengers depending on the class arrangement and this was to test the airport's ability to accommodate the world's largest commercial passenger jet.