₦1.1b Aston Martin Valkyrie Hypercar Wows Crowds At Silverstone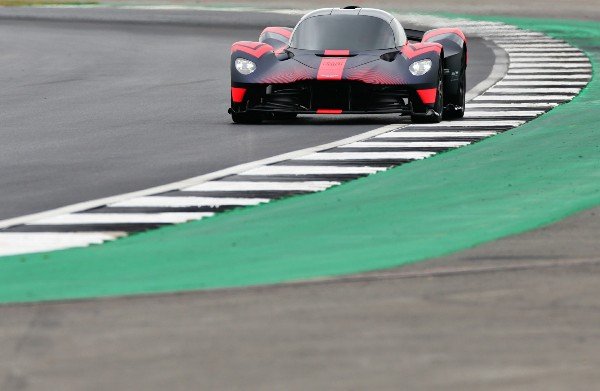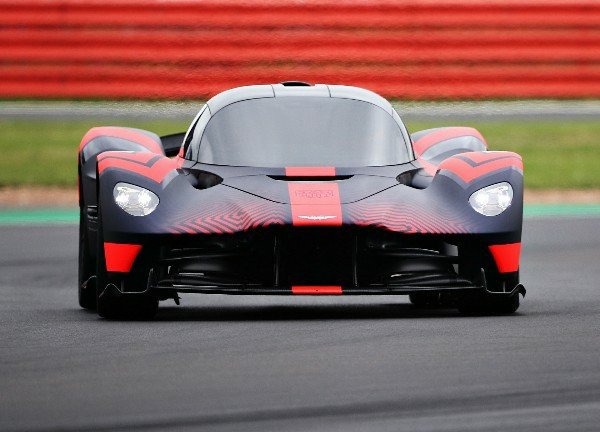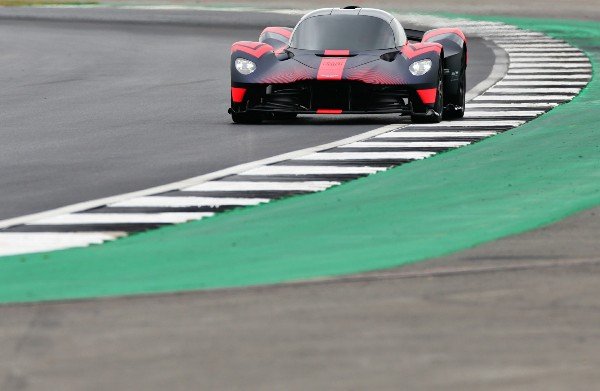 Hours before Formula One Champion Lewis Hamilton won its 6th British Grand Prix, Aston Martin's 1,160 HP hypercar, driven by chief test driver Chris Goodwin, made its first public demonstration run at the Silverstone.
Born out of a collaboration between Aston Martin, Red Bull Advanced Technologies and AF Racing, the blue-red livery-finished Valkyrie – which promises to be the "world's most extreme road car", is powered by a naturally aspirated 6.5-liter V12 engine that can rev up to 11,200rpm, producing 1,000 HP and 545lb-ft (740Nm) of torque.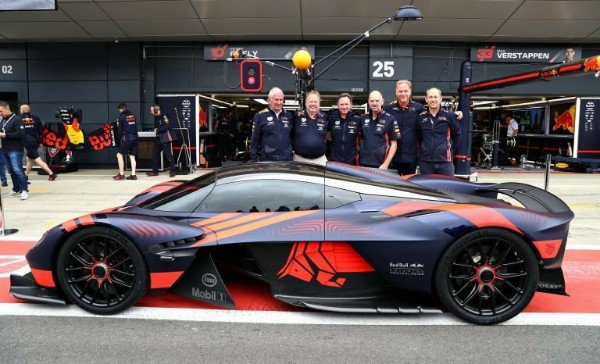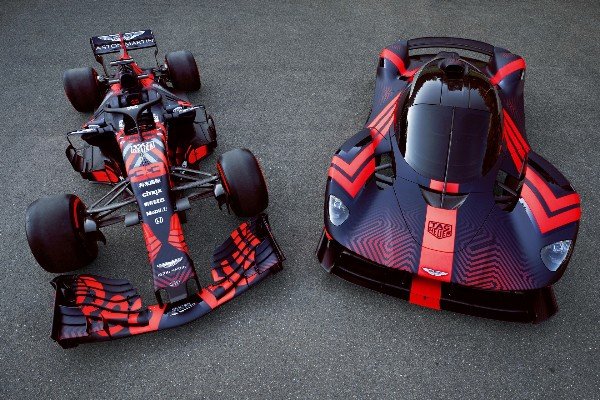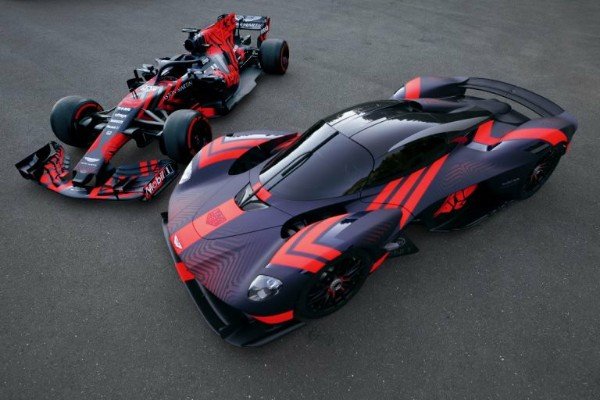 It's combined with an electric motor and battery pack that produces an extra 160 HP and 207lb-ft (280Nm) of torque, to give a combined output of 1,160 HP (1,176 PS) at 10,500rpm and 900Nm (664lb-ft) of torque at 6,000rpm.
Just 150 units of the sold out Valkyrie Hypercar will be produced — each at a price of £2.54m (or about ₦1.1 billion). Deliveries starts from late 2019.