10 Popular Names Used For Bus Stops In Lagos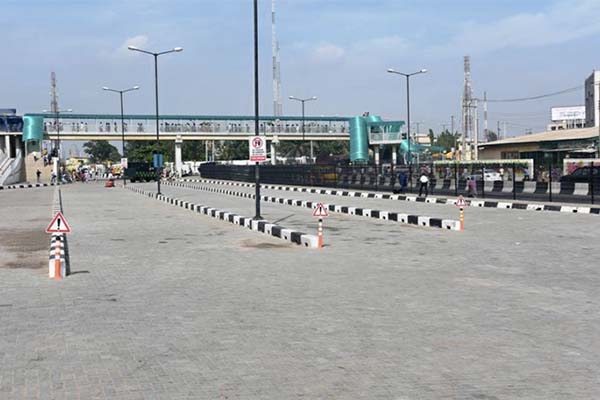 Most bus stops derive their names from something within a close proximity to them. It could be the name of an adjoining street or the closest landmark. In some cases, that landmark might have even relocated from that area. Residents also use their discretion to name some bus stops.
These are some popular names of bus stops in Lagos.
1. Cele Bus Stop: Just look around for a white building with a white fence and people wearing white robes.
2. Church Bus Stop: Can't even imagine how many Church bus stops we have out there.
3. Moshalashi: Just know there is a Mosque around the corner.
4. Under-Bridge: Once there is a flyover, the name of the bus stop automatically becomes under-bridge.
5. Pako: Either there is a plank market, wooden foot-bridge or any significant wooden structure.
6. Cemetery: Before you buy or rent a house close to cemetery bus stop, make enquiries to know the neighbours you are moving in with. You don't want to be having weird dreams at night.
7. Oja (Market): With markets in every nook and cranny of Lagos, you'll surely hear a lot of "Oja Wa O".
8. Vulcanizer: I even saw a beautiful bus stop stand in Egbeda with vulcanizer boldly written on it.
9. Bakery: The love for Agege bread in Lagos won't make this  name miss the list.
10. Last bus stop: When you get here, you will hear Gbogbo Ero (meaning all passengers).
Which of the above names do you think is the most popular? Don't forget to add to the list.
Like, rate, share and comment below.