Kahn Design Unleashes Its Six-Wheeled Flying Huntsman Civilian Carrier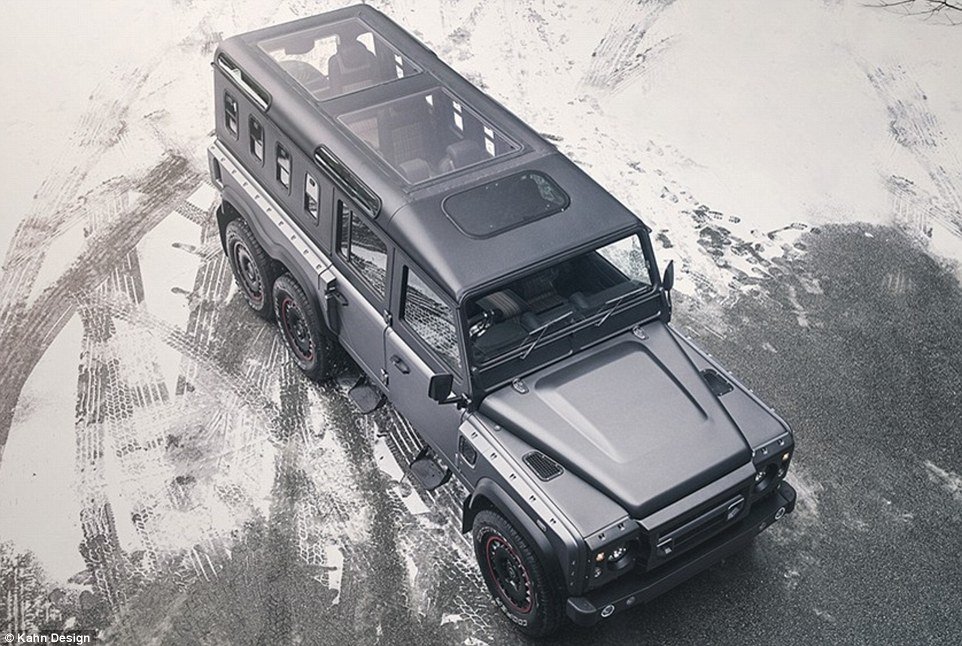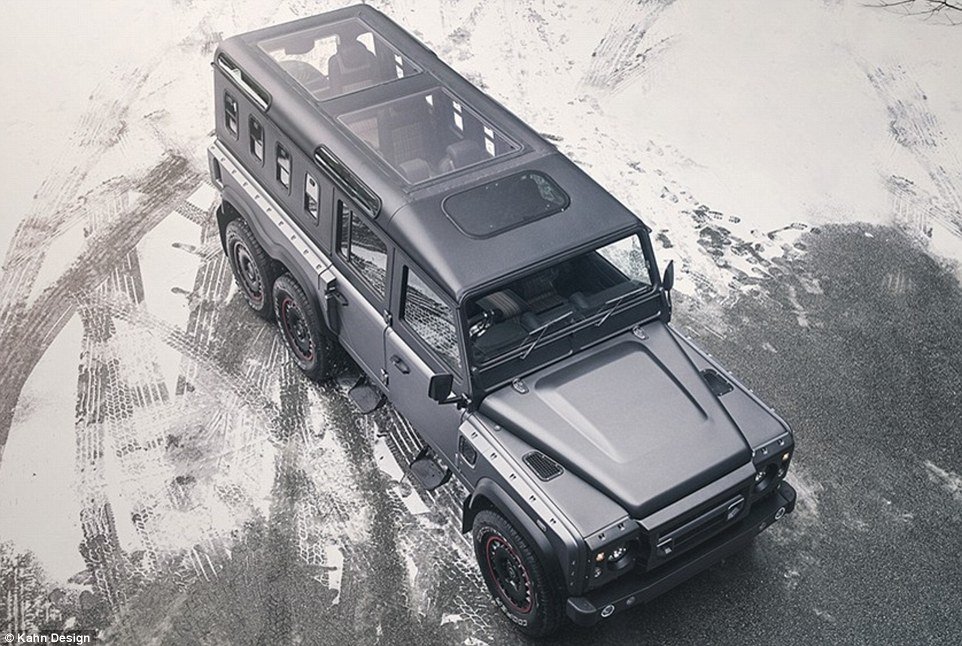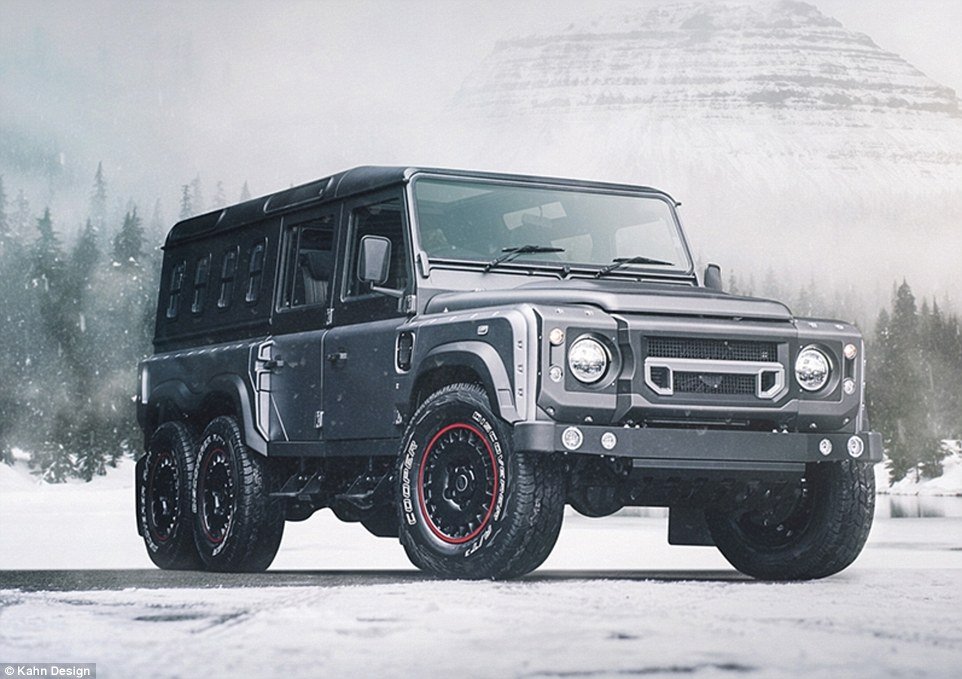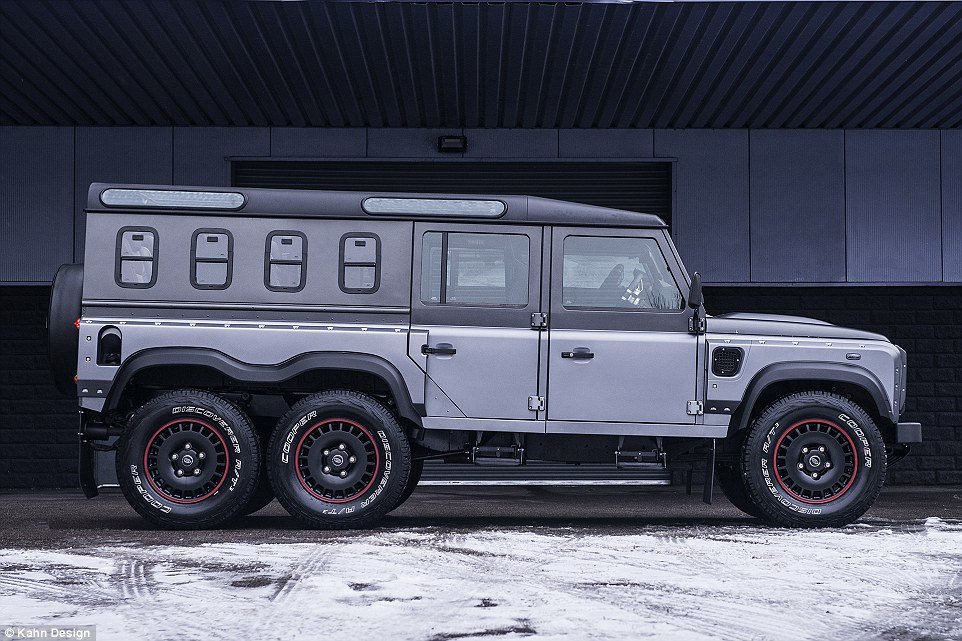 The Chelsea Truck Company has revealed the new Kahn Design Flying Huntsman 6×6 Civillian Carrier at the Geneva motor show, and it will take you and eight others just anywhere you can imagine.
Priced from £249,995, the extensively re-engineered Land Rover Defender 110 has gained an extra driven axle and 880mm in length, making it 187mm longer than the largest version of the discontinued Defender, the 130 pick-up.
The unstoppable beast measures in at 5.1 metres long, almost an extra metre on the standard Defender and around the same as a Rolls-Royce Phantom with a huge rear passenger deck sitting on top of the four wheels at the back of the SUV.
Powering it is a choice between a 170 horse-power 2.2-litre diesel engine capable of a maximum speed of 130mph or a gruntier 430 horse-power 6.2-litre V8 diesel, capable of towing anything from a caravan to a tank.
Power is sent to all six wheels with a hi-lo ration drive system and locking differentials. Translated into English, it means that no muddy ground, dune or mountain face will be too difficult for this two-tonne hunk of metal.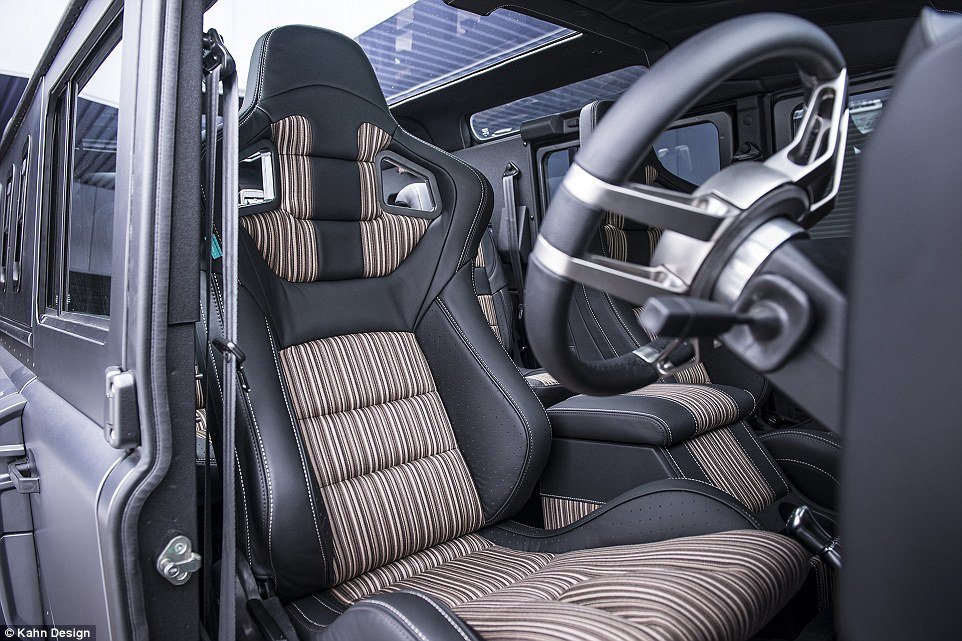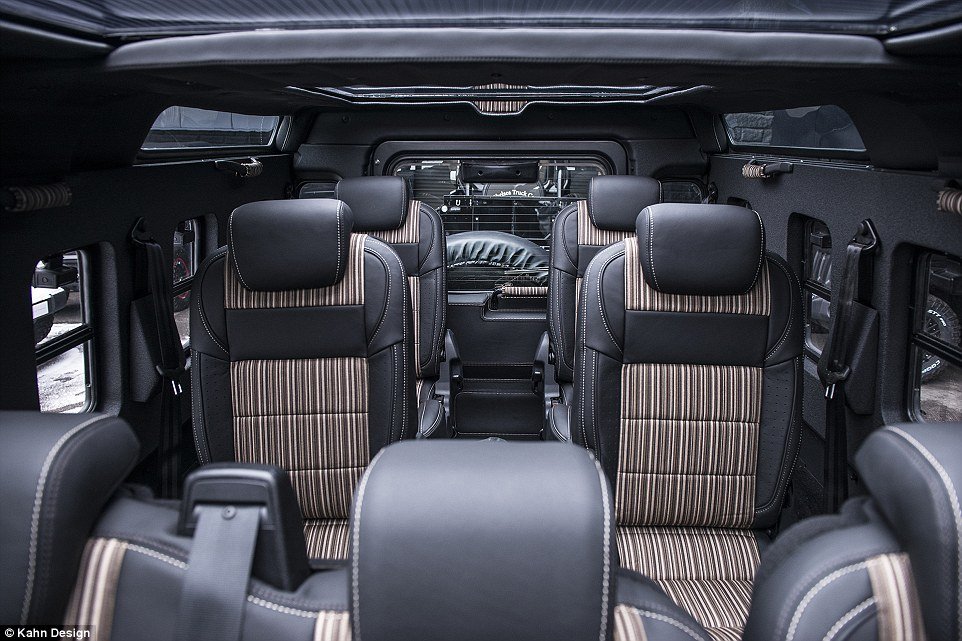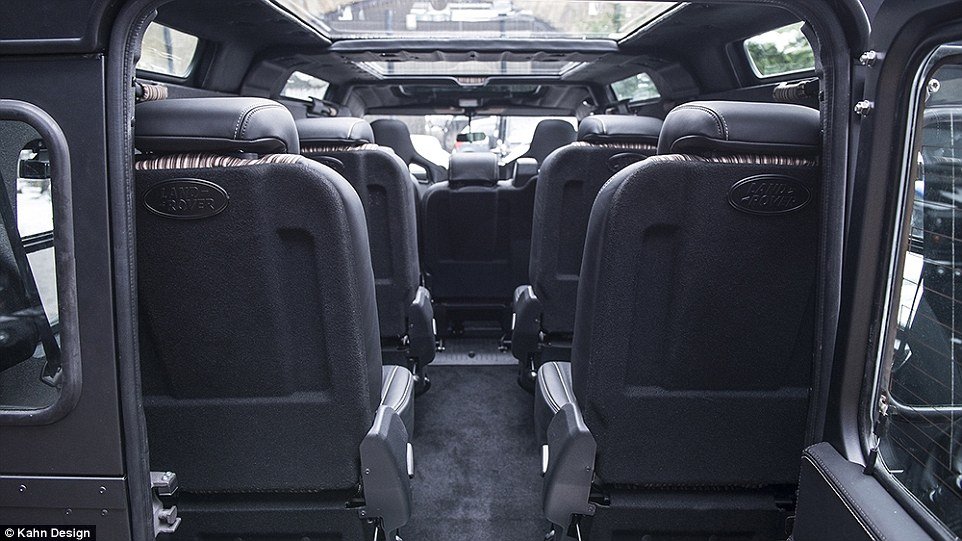 It also comes with full panoramic roofing that extends from the B pillars towards the rear, a replacement front bumper with LED headlights give the vehicle an aggressive look to match its stretched six-wheeled silhouette.
Dark tinted windows keep the cabin hidden, but step inside and you will find a distinctly un-Defender-like chrome steering wheel. Quilted headlining, sat-nav and a host of trim options complete the upgrades.
The factory seats have evolved and headed in a previously unimaginable direction. One will find a total of nine striking Kahn quilted seats ,all of which displays innovation in the form of the finest style and comfort.
Seats can extend forward for better thigh support.Passengers can also push seats up for more ease, the possibilities for nine occupants are endless.
Despite going out of production in January 2016,Kahn said he still has a soft spot for the Defender, a model that was based on the military Series 1 Land Rover.
'The Land Rover Defender is one of my top five favourite cars.There is something about it that makes you smile.it demands respect.'
With extensive safety features and plenty of clever technology to make driving effortless, the Civilian Carrier could be the best choice for carrying family, friends and their luggage. What do you think?