11 Passengers Escaped Death By A Whisker!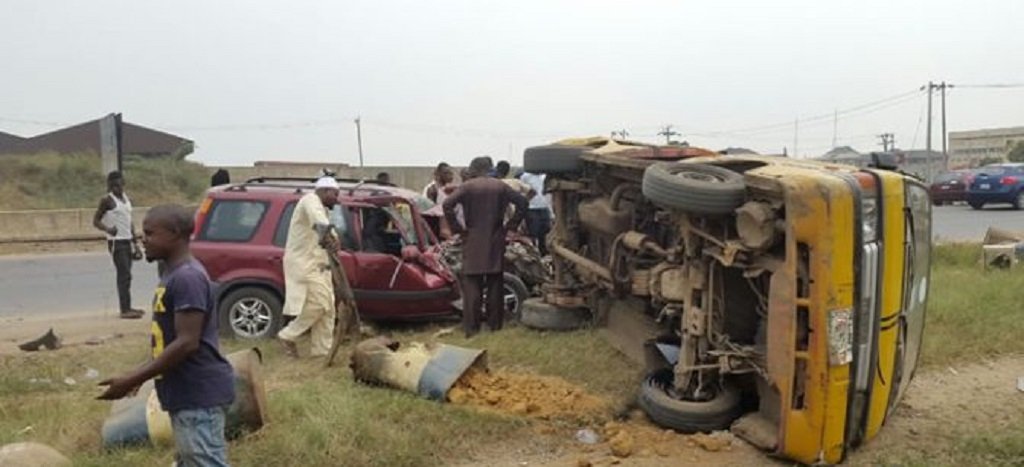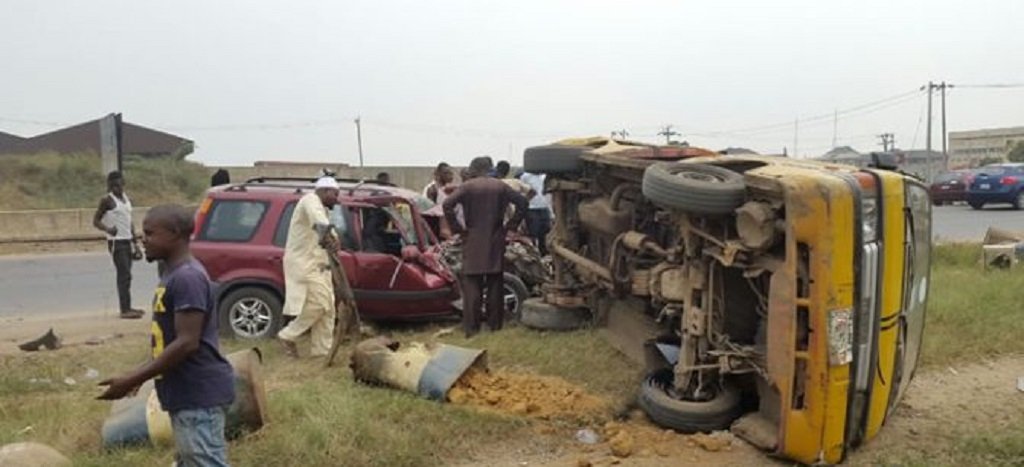 On Wednesday afternoon around 2:20pm, eleven people escaped death by a whisker after a Honda CR-V Sport Utility Vehicle recklessly rammed into a yellow 18-seater bus carrying passengers along the Lagos-Ibadan Expressway.
According to an eye witness, the commercial bus was carefully parked by the roadside, discharging its passengers when out of nowhere an over speeding SUV forcefully rammed into the 18-seater bus, lifting the bus and its occupants off the ground completely. The accident occurred close to the premises of the headquarters of PUNCH Nigeria Limited, in Magboro, Ogun State.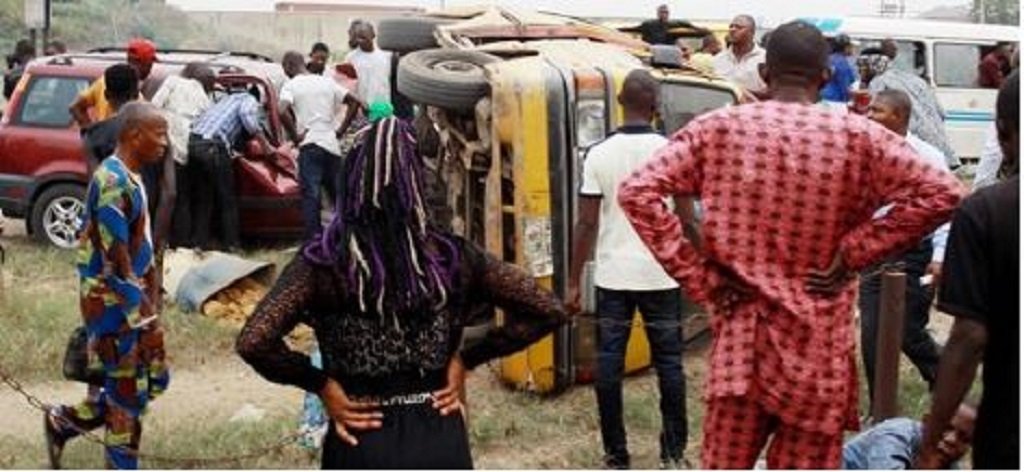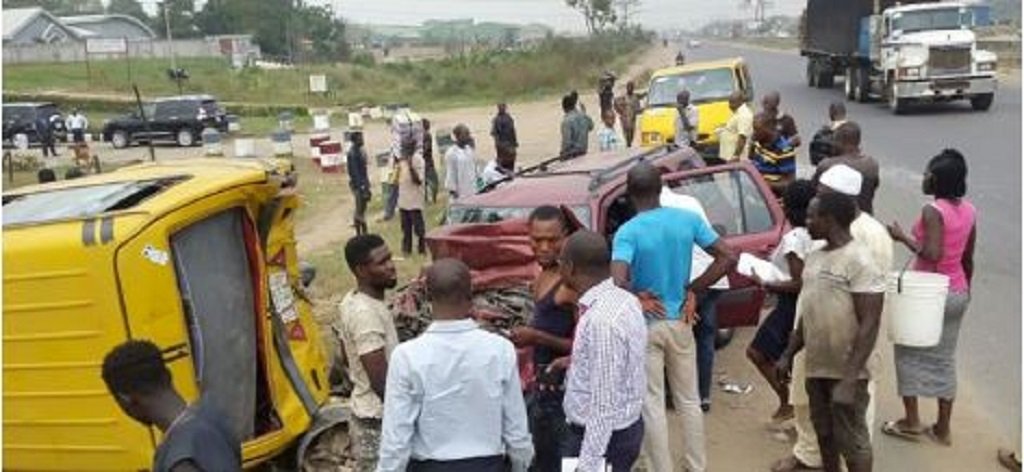 As a result of the heavy impact, the driver of the SUV bled profusely from smashing his head on the steering wheel, concurrently inflicting varying degree of injuries on some passengers in the bus. Thankfully no life was lost.
All Injured persons have been rushed to the hospital.
http://Check import duty for over 5,000 cars in Nigeria.. https://autojosh.com/import-duty/
http://To ask any question about cars, visit.. http://autojosh.com/activity/