14 Facts About The Gokada: The future of Two-wheeled Transport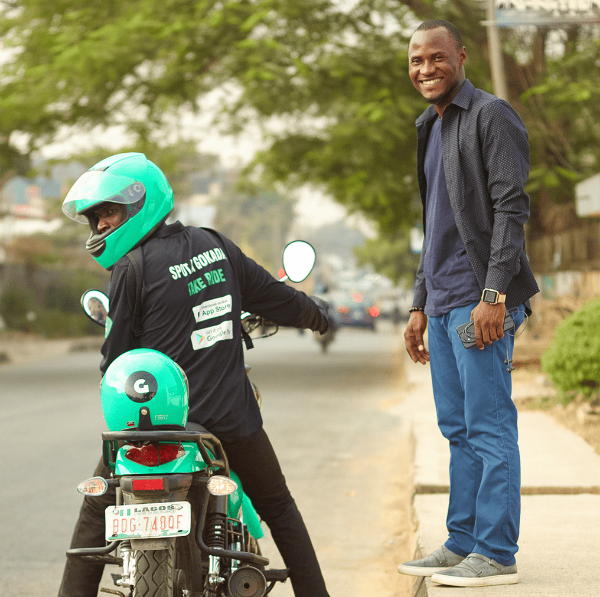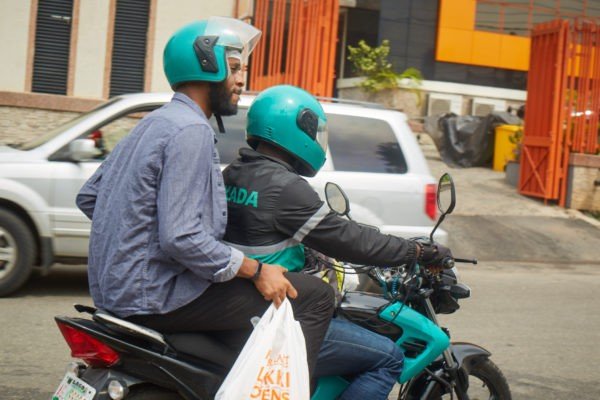 1) Gokada is an on-demand transportation company or motorbike hailing service headquartered in Lagos,Nigeria. It was founded in 2017 by Nigerian entrepreneurs.
2) Deji Oduntan, founder and CEO of Gokada, says bikers with the company now complete approximately 5,000 rides on a daily basis.
3) Gokada drivers are cautious, verified, experienced, and well trained. They all pass through the Gokada Driver Training School and are re-taught how to properly drive around the streets of Lagos, safely, with a passenger.
4) Cars in Lagos travel at average of 13 Km/H during traffic. Gokada travels 26 Km/H during traffic.
5) Unlike regular okadas, Gokada bikes are all above 200cc. This means they are allowed to travel on all major roads, bridges, and highways. Take two-wheels from the mainland to the island, no worries!
6) The service requires a Gokada mobile app which riders must download to their iOS  or Android-based phone, sign up, enter a valid phone number, enter pick up location and request ride.
7) Riders can then request a ride from a nearby driver. Once confirmed, the app shows the verified driver's name, photo and bike details, after which the driver will call to confirm the request and destination.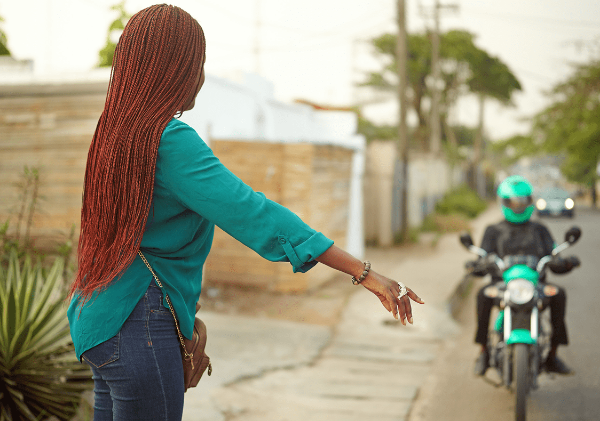 8) The payment method is cash only.
9) How Gokada works
– Simply open the app, enter your pick up location and tap request ride
– Your verified Gokada driver will call you to confirm your request and destination.
– Your driver arrives in minutes, gives you your hair net and helmet and you hop on the bike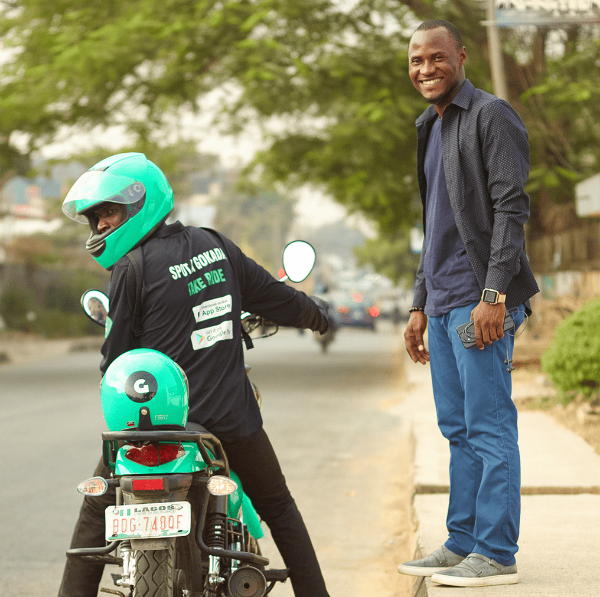 10) All drivers are required to wear a helmet and carry an extra helmet for their passenger.Their Helmets are DOT (US Department of Transportation approved) certified, able to withstand forces typical during a motorcycle accident.
11) Gokada plans to have over 5,000 motorcycles in Lagos within the next few months to set off a new wave of ride-hailing prosperity in Nigeria and subsequently Africa.
12) In February of 2019, the company celebrated its one year anniversary with the launch of a new  headquaters.
13) Through Gokada, drivers are able to own their bike after one year of service.Drivers on average earn 2x more than they had previously.
14) Gokada also supports drivers with pension plans, recreational services, and health services.
Gokada… The future of two-wheeled transport…What do you think?