Terrifying Moment 2 Kenyans, Who Were Recording Their Driving Skills, Crashed A Bentley (Video)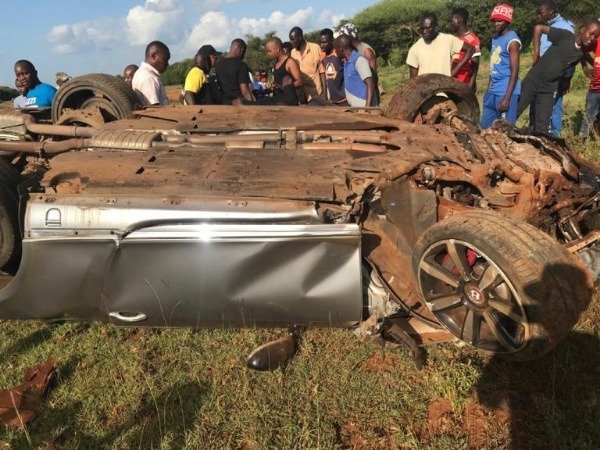 This video shows the moment that two kenyans, who were recording their driving skills at the Masinga airstrip, crashed a Bentley Continental GT.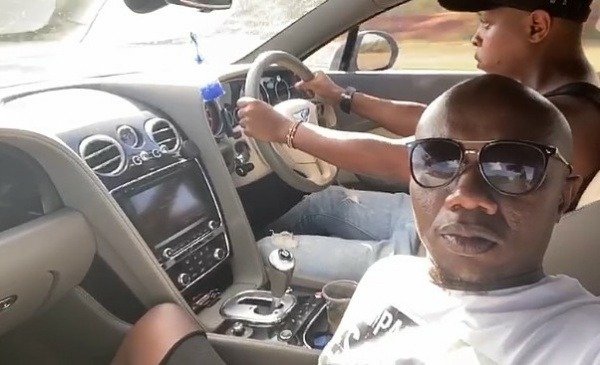 Two Kenyan rich kids needs to thank their stars after crashing a Bentley Continental GT while racing at Masinga airstrip in Kenya on Wednesday.
The video starts with the guy on passenger seat recording his pal as he races at the Masinga airstrip, known for drag races.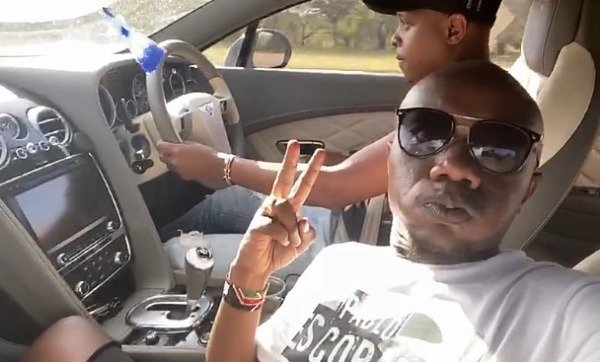 Moments later, the driver, who obviously lost control of the 567 horsepower Grand Tourer, crashed the two door luxury car.
According to the shared clip, the two guys, who were reported to suffer minor injuries, were seen pulling themselves out of the flipped car towards the end of the clip.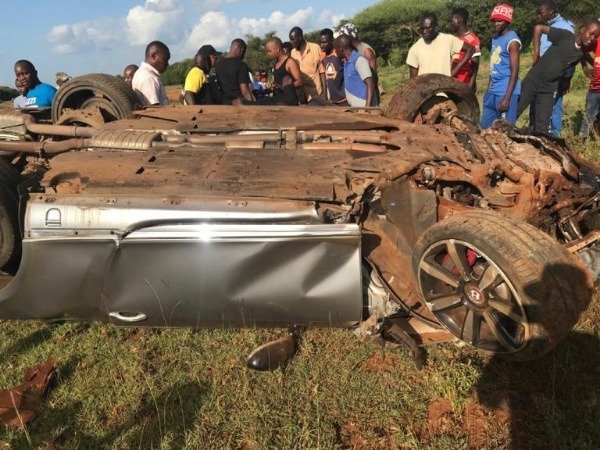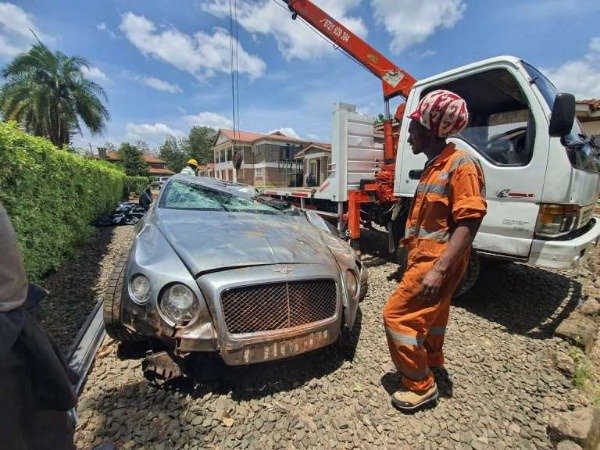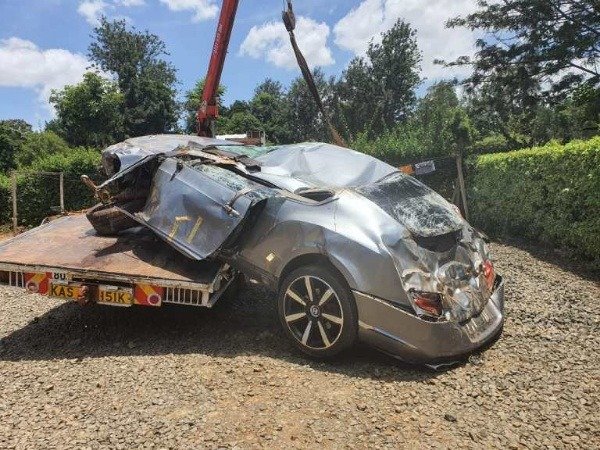 The badly damaged car is a 2013 Bentley Continental GT with a registration number KCW O85N. The totaled British-luxury car was later towed away from the crash scene.
In A Related News
The Continental GT is a "Football-Favourite" as the car is the second most-leased car by soccer stars in 2019.
And the coaches are not even left out. Man City coach Pep Guardiola once owned the 2-Door luxury car. But despite managing one of the biggest stars in the world, Pep has managed to damage his Bentley Continental GTX700.
His few years in UK has seen him damaged a total of 4 cars. This includes a customised Bentley Continental GTX700, a Mini Cooper, a black Mercedes GLE, and a Range Rover got damaged.