Man Drives To Work In $80,000 Bentley Continental GT To Quit His Job (Photos)
Imagine you work in a company, where there are many workers who collect the same salary as you do. Office work goes on as usual and there is nothing spectacular.
But one day, one of the people you work with suddenly came in to work in a Bentley Continental GT. He parks the car, walks into the office and just quit his job?
I would definitely be shocked if I were in that situation. I would also be curious about how he managed that feat.
This is the exact story of a twitter user who made a post about a colleague who showed up to work in a white Bentley Continental GT just to quit his job.
The tweet reads " Coworker pulled up in a Bentley and quit".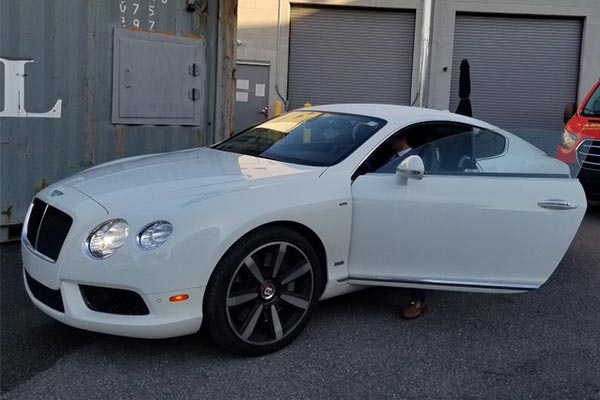 Many people had different speculations in the comment section. Some said he was probably not the real owner of the car and he just wanted to use it to make people envious. some people said he must have invested in a really profitable business that brought him a lot of money. Many other people said he was probably into fraud and that's how he could afford such an expensive car.
But as far as we know, the young man was able to pull a stunt that many have only dreamt of.
So how would you feel if this was your experience at work? Tell us in the comment section!
Bentley Continental GT
The Continental GT is a grand tourer manufactured by British automaker Bentley Motors.
The V8 version has a twin-turbo 4-litre V8 engine that churns out 500 hp and 487 lb⋅ft of torque. There's also a W12 option that bumps the engine power to 616 hp and 590 lb⋅ft to torque, dashing from 0–60 mph in 4 seconds before reaching a top speed of 330 km/h.
The car has an estimated price tag of $80,000.