2017 Aston Martin DB11: Bold, Elegant and Exhilarating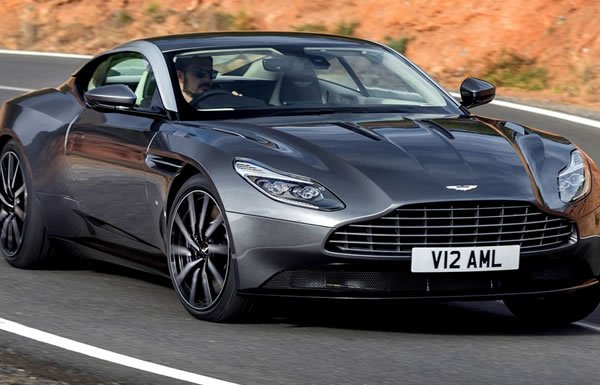 You can't think of James Bond without thinking Aston Martin. Reputation-wise, it punches well above its weight.
Aston Martin has had a whole bunch of owners in its long history, including Ford.
The 2017 Aston Martin DB11 continues with an all new aluminum-intensive extruded and bonded structure.
Aluminum is also used for the doors and roof and injection-moulded plastic for bumpers, front splitter and rear diffuser.
The Aeroblade that harnesses airflow consist of air intakes in the rear roof pillars which direct air through ducts inside the boot lid which then exits through a slot at the very back of the boot lid, creating a 'virtual' air dam which intercepts air pouring over the roof to provide the requisite rear down force.
You have unlimited interior options as their bespoke division can make you any interior you imagine.
Features:
5.2L V12 48 valve twin-turbo

0—62mph in 3.9Sec

200mph top speed

600 bhp maximum power

700nm maximum torque
Two-door body style 2+2 seating
LED headlamps with integrated daytime running, side lights and cornering lights
LED light blade rear light
Water-to-Air Charge Cooling
Electrically controlled exhaust
Rear mid-mounted eight-speed automatic gearbox with electronic shift-by-wire control system
20″ 10-spoke Silver Diamond Turned wheels
Base price is N84 million (excluding shipping to Nigeria and clearing)
Some say the front fascia is not living up to the rear end. What do you think about the DB11