2017 Toyota FT-AC Concept Unveiled (Photos And Details)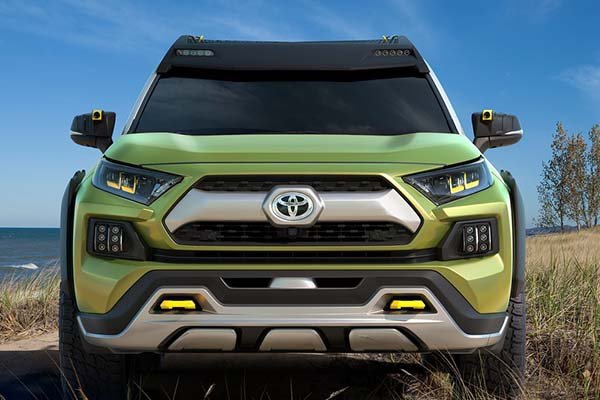 Also known as the Toyota Adventure Concept, "FT-AC is perfect for those outdoor enthusiasts who want to dial up the adventure on their weekend getaways," said Jack Hollis, group vice president and general manager, Toyota division. "No matter the roads, the activities, or the people, FT-AC sparks authentic fun and conversation.
At first glance, it is evident that FT-AC's bold and daring design reflects the confident spirit of Toyota's existing SUVs and trucks.
The pronounced, wide, black, front grille is flanked with bright LED headlights. Fog lights brighten the road ahead during foul weather or poor conditions and can even be taken out from their pods and used as portable lights. The fog lights can be attached to a mountain bike for occasional night rides. Below, FT-AC has twin hooks for vehicle recovery. Skid plates help protect the short front and rear overhangs, so rocks, ruts, and just about anything else will have trouble slowing down the rig.
The safari-style cargo roof rack system can haul all types of adventure gear. LED marker lights at its front corners can provide ambient lighting around the vehicle, brighten the trail ahead or, if desired, act as a flash for the side mirrors' embedded cameras.

The infrared cameras on the side mirrors can record trail runs and, like the fog lights, can be removed and mounted off-vehicle so that no fun goes undocumented. An integrated Wi-Fi hotspot automatically uploads footage to cloud-based storage where real-time editing and posting can be accessed via mobile device. The Wi-Fi connectivity even gives adventure-goers the ability to livestream the fun to fans and followers.
It definitely looks mean. We'll see what the production model will look like.
What do you think about the ride?