2018 Fiat 124 Spider S-Design (Photos And Details)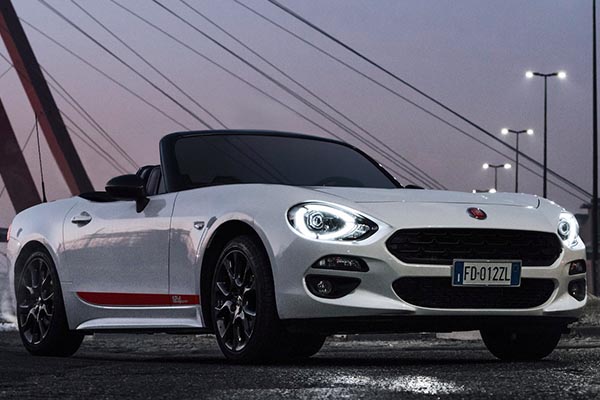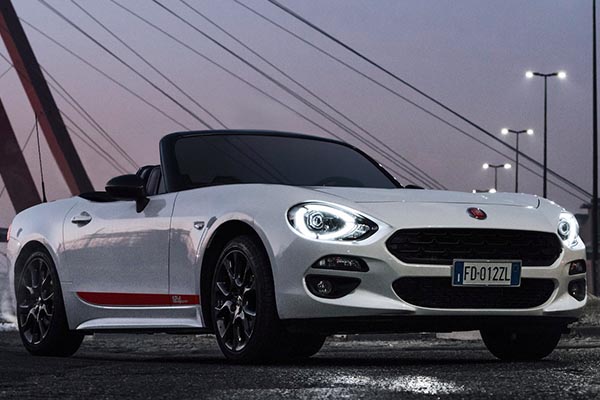 Making its début in Geneva will be the new Fiat 124 Spider, the special series that spotlights the dynamism and sportiness of the triumphant 2-seater roadster from the house of Fiat. Presented in the rich "Luxury" trim level, it will feature additional style details sure to win over fans of high performance and strong emotion behind the wheel under an open sky.
The Fiat 124 Spider S-Design is equipped with the reliable 1.4-litre turbo four-cylinder engine with MultiAir technology, which delivers 140 HP power and 325 lb ft of torque, and is available with a six-speed manual gear and automatic transmission. The performances, with manual transmission are exceptional: a maximum speed of 215 km/h and 7.5 seconds to accelerate from 0 to 100 km/h (instead 214 km/h and 7.6 seconds are the data for the automatic version).
The 124 Spider's suspension uses a double-wishbone layout in front and a multilink in the rear, specifically tuned for greater stability while braking and turning. Steering is precise and responsive with the use of an electric power assist system. In short, the combination of the steering and suspension set-ups lightweight frame, balanced weight distribution and turbocharged engine ensures a dynamic driving experience. Noise vibration and harshness (NVH) enhancements, including an acoustic front windscreen, also help to deliver a refined, quiet ride.
More details will be revealed after its debut at the 2018 Geneva International Motor Show.