2019 Mercedes Benz A-Class Now Comes As A Saloon Car Too (Photos)
The 2019 Mercedes-Benz A-Class L Sedan has been revealed shortly after the 2019 A-Class hatchback was released. A new variant of the compact-class family – in the guise of the Mercedes-Benz A-Class L Sedan – will already be celebrating its premiere at Auto China 2018 in Beijing.
This particular release which is the Long Wheelbase variant will hardly be seen on Nigerian roads as it is built for the Chinese market. However, trust Nigerians, we expect to start seeing the shorter wheelbase which is meant for the general market in the 4th quarter of 2018.
On board is the MBUX multimedia system – Mercedes-Benz User Experience – with unique learning abilities thanks to artificial intelligence. Of course, the popular WeChatMyCar app is integrated. MBUX makes it possible for the first time for two or more users to connect simultaneously to the system.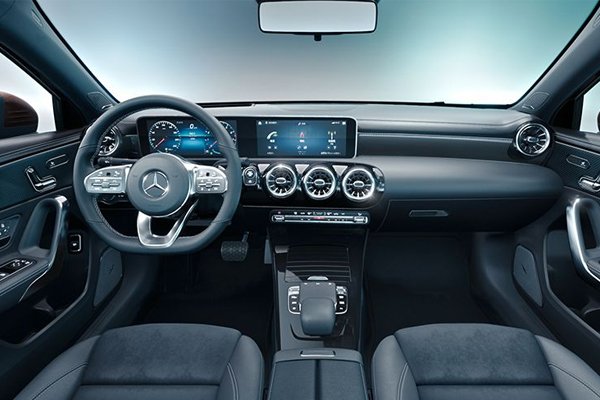 When developing the Mercedes-Benz A-Class L Sedan (length/width/height: 4609/1796/1460 mm) a focal point was the kneeroom for rear passengers. As a result, at 2789 mm, the wheelbase is 60 mm longer than in the hatchback model (2729 mm). The boot has a capacity of 420 litres.
At the market launch, the Mercedes-Benz A-Class L Sedan will be available with an all-aluminium four-cylinder engine with a displacement of 1.33 litres with power outputs of 161 hp (with cylinder shut-off); following later will be the 2-litre four-cylinder engine with CONICSHAPE trumpet honing and CAMTRONIC variable valve timing. The latter engine has an output of 188 hp. The 7G-DCT dual clutch transmission comes as standard.