2021 Bentley Bentayga Speed Teased Ahead Of Launch (Photos)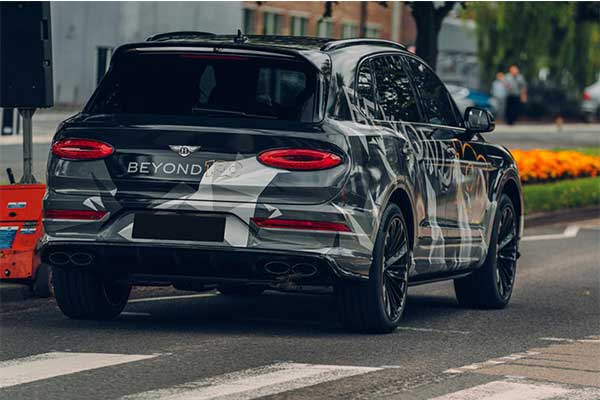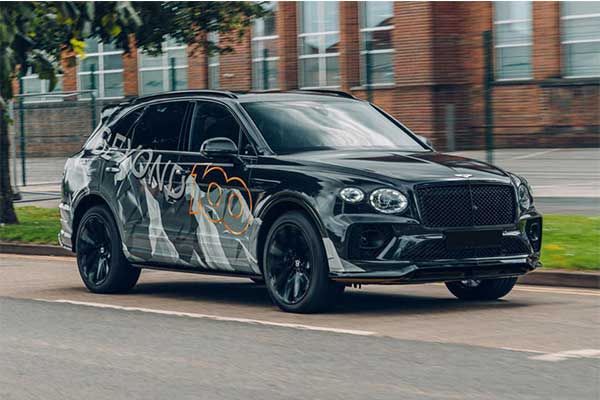 The Bentley Bentayga has been refreshed for 2021 with new front and rear aesthetics but the Speed version was missing. Now the 2021 Bentayga Speed has been teased before its launch next week and its stunning. The automaker has shared official images of a camouflaged prototype. As before, there are sporty touches for the Speed but there's nothing garish about it.
The updates will include the elliptical headlights and a more upright grille. Bentley said every panel at the front and rear was new on the Bentayga, and we expect the Speed to be the same. At the rear, we'll see elliptical taillights, and elliptical-shaped quad-exhaust tips that are different than those on the regular trim. However, it will feature unique front and rear diffusers, black wheels, and black trim.
On the engine department, the Bentayga Speed will still maintain the 6.0 W12 that outputs 626 hp and 664 lb-ft of torque. It does 0 to 60 in 3.8-seconds and has a top speed of 190-mph top speed which is super fast. The interior still remains the same as the latest features Bentley has to offer is there for all to see.