2021 Ram 1500 TRX Falls Off Factory Assembly Line, Set To Be Crushed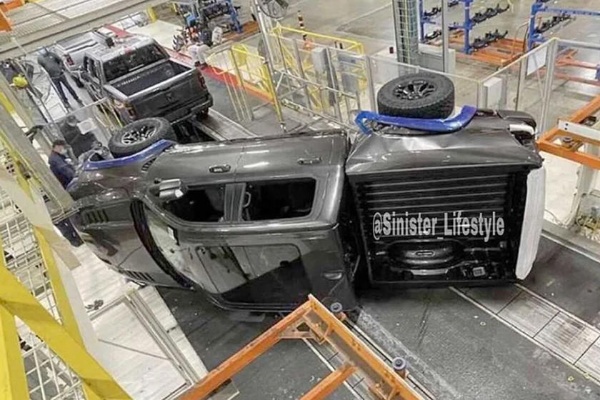 2021 Ram 1500 TRX "world's most powerful, quickest and fastest production truck" falls off factory assembly line, set to be crushed.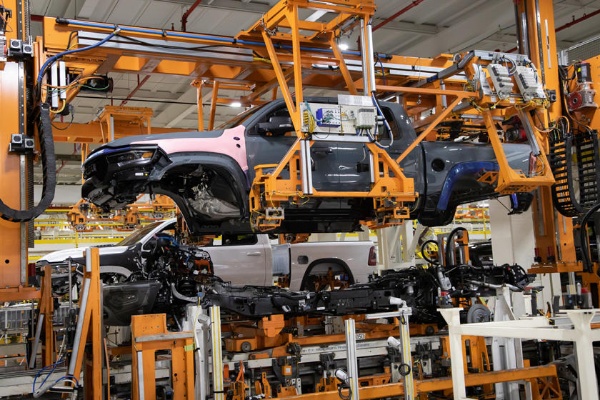 Back in August, the all-new 2021 Ram 1500 TRX was unveiled as the most powerful, quickest and fastest production truck in the world.
The newly-introduced 2021 Ram 1500 TRX, which features a 702 horsepower version of the supercharged "Hellcat" V8, are currently being made at Sterling Heights Assembly in Sterling Heights, Michigan.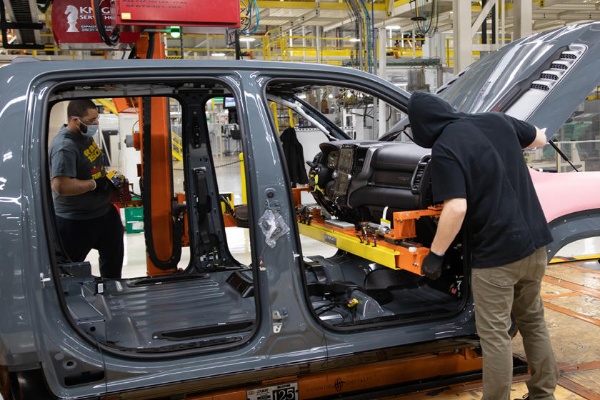 Now, one of these trucks has fallen on its side before even leaving the assembly line. Luckily, no one was injured during the incident.
But how did the accident happened? No one can really say, but according to some commentators with previous car factory experience, it could have been a mechanical carrier failure.
This particular truck is destined to be crushed. Also it is not the more expensive 'Launch Edition' of Ram truck that sold out just three hours after it became available to order in August.
With a planned units of just 702, approximately four orders were made per minute for the 702-horsepower Launch Edition.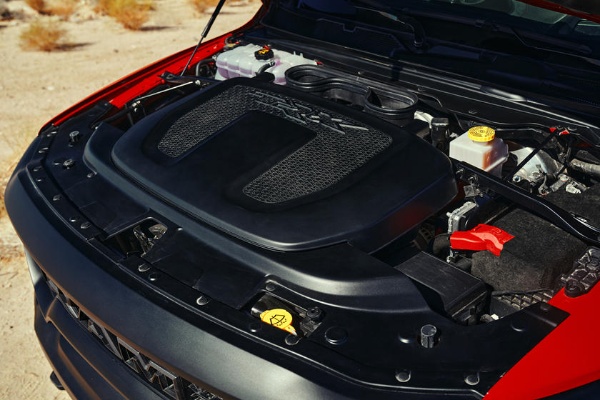 Unlike the base Ram 1500 TRX, which starts for as low as $71,790, the Launch Edition starts at $90,315 without options. These prices excludes destination and clearing charges in Nigeria.
Reacting to this development, Mike Koval Jr., Head of Ram Brand, said :
"The groundswell of demand for our all-new 2021 Ram 1500 TRX Launch Edition validates our efforts to bring the fastest, quickest, most powerful pickup truck to market,"
"We said the Ram 1500 TRX Launch Edition would go fast. And we meant that in more ways than one."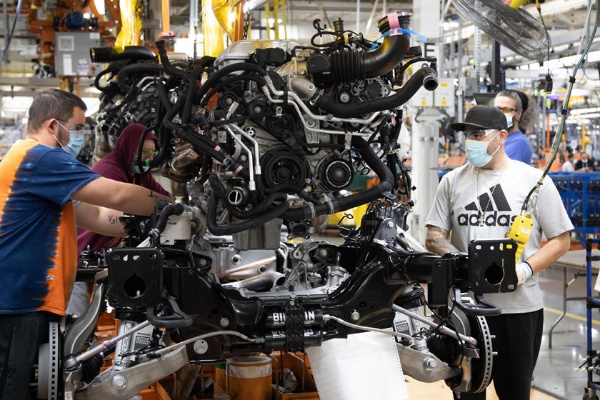 Powering each of these 1500 TRX is a supercharged 6.2-liter Hellcat V8 engine. This powerful engine churns out 702 hp (523 kilowatts) and 650 pound-feet (881 newton-meters).
This off-road monster can sprint to 60 miles per hour in just 4.5 seconds and 100 mph in 10.5 seconds. It has a quarter-mile time of 12.9 seconds and a maximum speed of 118 mph.