2023 Jeep Wagoneer L And Grand Wagoneer L Are Massive And Fuel Efficient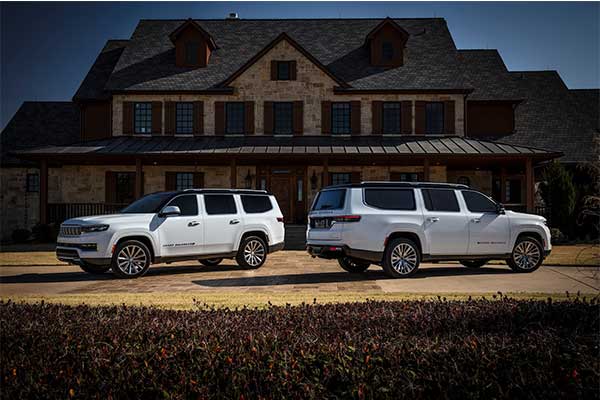 The popularity of massive SUVs is increasing and Jeep has exploited this by introducing the Wagoneer L and Grand Wagoneer L into their portfolio. Both SUVs were launched at the ongoing New York International Auto Show and are set to give the Chevrolet Suburban and Cadillac Escalade ESV a run for their money.
Both the Jeep Wagoneer L and Grand Wagoneer L have a 130-inch (3,302 mm) wheelbase that is 7 inches (178 mm) longer compared to the regular Wagoneer and Grand Wagoneer that debuted last year. Thanks to the stretched rear overhangs, the overall length is extended by 12 inches (305 mm) up to a massive 226.7 inches (5,758 mm) for the longer Grand Wagoneer L. The size difference adds around 200 pounds (91 kg) to the weight of both models, reaching up to a massive 6,704 pounds (3,041 kg) for a fully-loaded Grand Wagoneer L.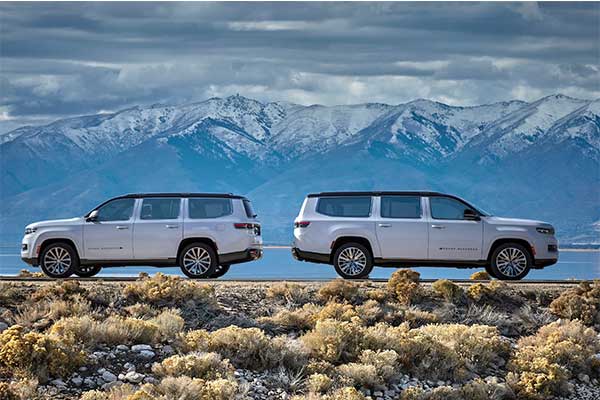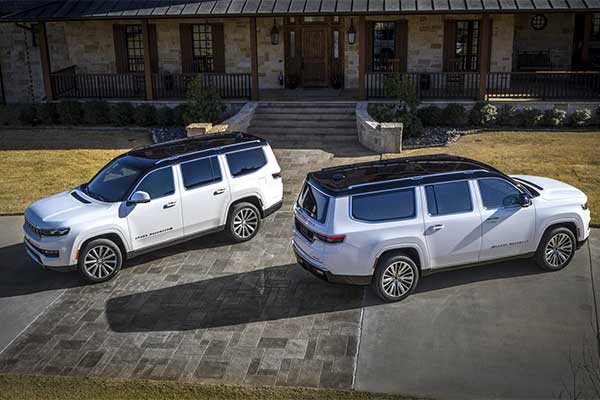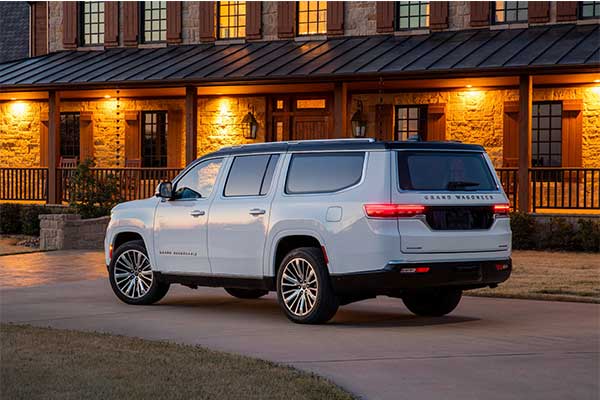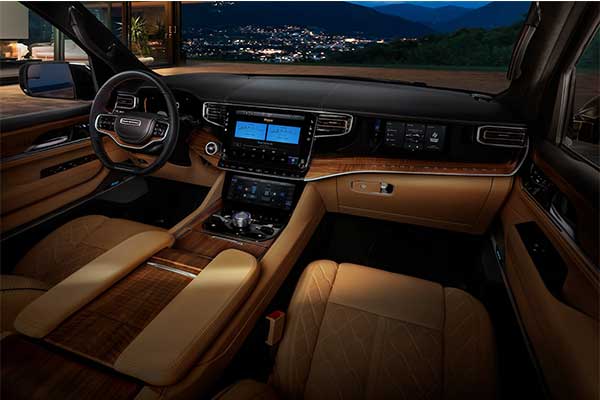 The extra length translates to a huge amount of space inside the cabin with the ability to haul 50% more stuff than the short-wheelbase models. The cargo space behind the third row is now 44.2 cubic feet in Grand Wagoneer L form and 42.1 in Wagoneer L form, figures that are 15.8 cubic feet more than the short-wheelbase models. Compared to the Suburban, the Grand Wagoneer L has 2.7 cubic feet more space and the Grand Wagoneer L has 0.6 cubic feet more space.
Aesthetically, not much separates the L variants from the standard Wagoneer and Grand Wagoneer. Inside, buyers can get as much as 75 inches of total screen real estate from the digital instrument cluster, infotainment, front passenger display, and rear entertainment system. If that's not enough tech, a 10-inch head-up display and a digital rearview mirror are also available.
Besides the increase in size, the 2023 Wagoneer and Grand Wagoneer also come with the new Hurricane inline-six engines. The lineup starts with the slightly detuned 420-horsepower version on the Wagoneer L. The high-output version is reserved for the plusher Grand Wagoneer L and offers 510 horsepower. Jeep claims the new six-cylinder engines are 15% more efficient than similarly-powered V8s. Both models are paired to an eight-speed automatic transmission, with options for both rear- and all-wheel drive.