23000 Cars Recalled By Ferrari Over Potential Brake Failure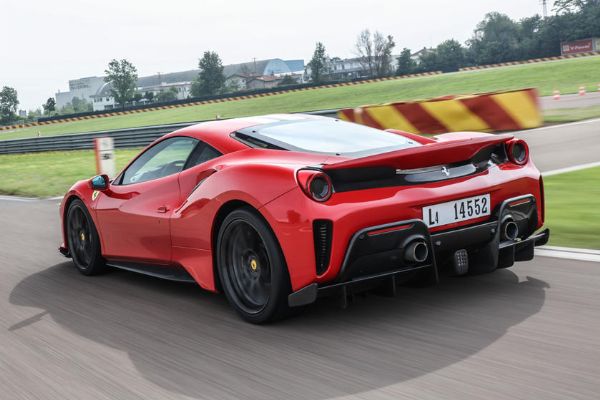 Ferrari will soon issue a recall for 23,555 vehicles due to a potential brake issue that could lead to a loss of brake function in the United States making it the highest in the Italian brand's history. The automaker recalled nearly 10,000 models in October 2021 for the same problem.
The National Highway Traffic Safety Administration (NHTSA) filings indicate a problem with the brake fluid reservoir cap of affected vehicles, where it fails to vent correctly, creating a vacuum in the reservoir which can cause brake fluid to leak. If enough fluid leaks, the car could lose partial or complete braking ability, which is dangerous for the driver.
Some impacted vehicles will display a warning light of the brake fluid reservoir decreased by approximately 50 per cent of the maximum level while others will display a message on the dashboard reading 'Brake fluid level low, Go to dealer slowly.' Other models will emit an acoustic buzzer if the issue is present. Since all Ferrari cars are built in Maranello, Italy, the brake issue is likely to affect both Left-Hand Drive and Right-Hand Drive models. Hence, the issue could also affect cars globally.
As many as 19 models dating back to 2005 are said to be affected, including series production models like the FF, F8 Tributo, and Portofino, and even limited-production models such as the LaFerrari Aperta. According to the report, Ferrari will start notifying owners by mail about the issue on September 24, 2022.