3 Nigerian Pastors Pictured With Their Exotic Cars
It is no longer new to us that our Nigerian pastors are among the few that own the exotic cars we see around the country. Some of them foot the bill of buying these cars from their massive wealth whereas some of them get them as gifts from their church members.
Below are the ones we were able to gather. This isn't just the car they own; it's one of the several cars in their fleet.
1. Pastro Biodun Fato:
You can see pastor Biodun posing with his N30 million Porsche 911 Targa 4S.
He got this car in the year 2015 and was said to be the first to own a Porsche Targa 911 4S in Nigeria.
Pastor Biodun is arguably one of the most stylish pastors in Nigeria. He is the founder of Common Wealth of Zion's Assembly (COZA)

2. Bishop Tom Samson:
He's the general overseer of Christ Royal Family Int'l Church. As you can see in the picture, he received the 2014 Rolls Royce Phantom in 2016 as his 50th birthday gift.
It is gathered that the member of his church gifted it to him in appreciation to the impact he has made in their lives.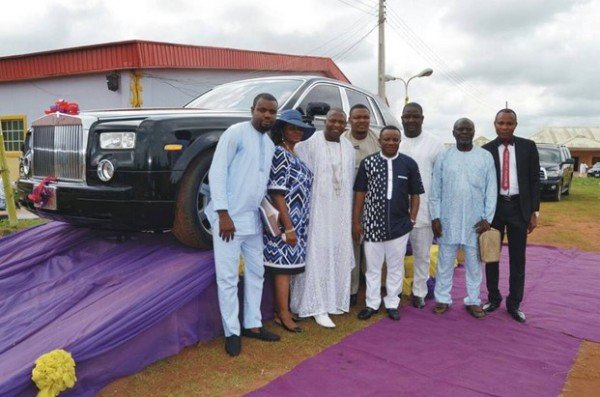 3. Pastor Chris Okotie:
When it comes to pastors that are car enthusiasts, Pastor Chris Okotie can't be left behind. Out his numerous cars is this Rolls Royce Phantom. He's a televangelist and the pastor of the Household of God Church International Ministries, a Pentecostal congregation in Lagos. His net worth is estimated to be US$3-10 million (2011). You already know what figure we should be expecting this 2018.