36 feared dead as two buses collide, catch fire on Lagos-Ibadan Expressway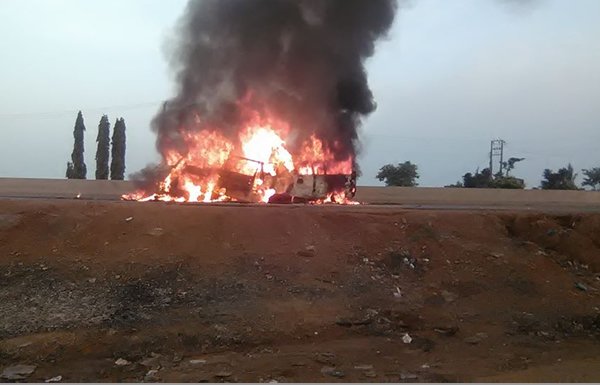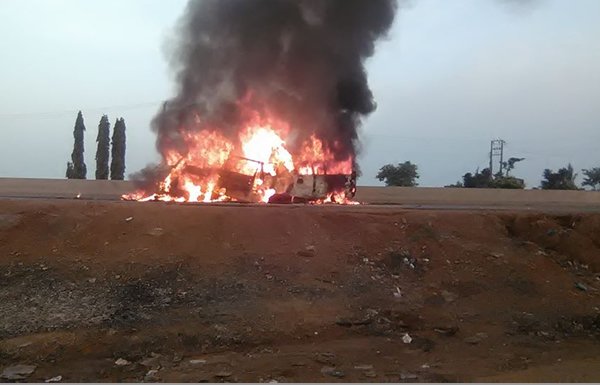 The accident occurred when two passenger buses collided and caught fire around Quarry site KM 96 on Lagos-Ibadan Expressway.
According to Punch and an eyewitness, both 18-seater buses had a head-on collision and the buses caught fire immediately. "All the passengers in the two buses were burnt beyond recognition" a witness said.
"Only a baby escaped death because the father of the child threw him out through the window of the bus."