5 Most Expensive F1 Cars Sold At Auction, Including A $29.7m (₦12.2 Billion) 1954 Mercedes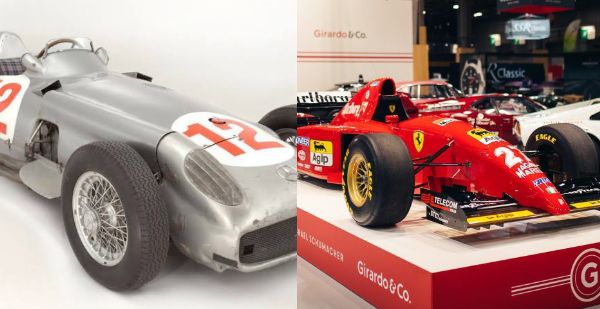 5 most expensive Championship-winning Formula One (F1) race cars sold at auction, including a $29.7m (₦12.2 Billion) Mercedes. 
Last week, Lewis Hamilton's Championship-winning McLaren MP4-25A Formula 1 Car sold for $5.7 million (₦2.3 Billion) at a private RM Sotheby's auction.
But the Championship-winning McLaren, the first Lewis Hamilton's F1 car to be sold to the public, isn't the first Formula One car to fetch millions during an auction.
Below are the 5 top earners which F1 fans paid huge some of money to acquire
5. 1993 McLaren MP4/8A sold by Bonhams for $5.1m in 2018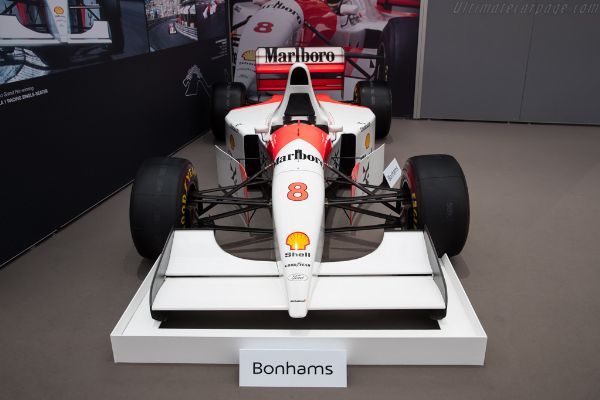 This record breaking ex-Ayrton Senna 1993 Monaco Grand Prix-winning 1993 McLaren MP4/8A, with chassis #6, was auctioned off in 2018 by Bonhams for $5.1m (₦2.1 Billion).
This very car, which powers Ayrton Senna to his record sixth and final Monaco Grand Prix victory, was auctioned off 25 years after the win.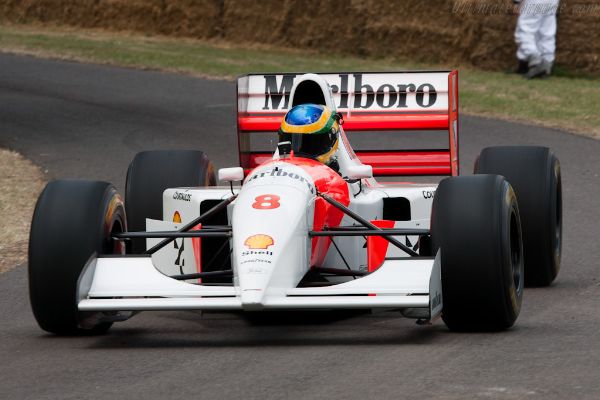 4. 2010 McLaren MP4-25A sold by RM Sotheby's for $5.7 million in 2021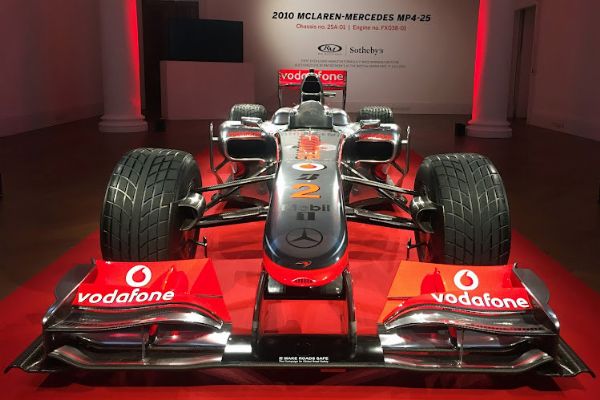 Two weeks ago, an unnamed Formula One fan splashed $5,699,000 (₦2.3 billion) to own Lewis Hamilton's McLaren MP4-25A F1 at a special RM Sotheby's auction held at Silverstone.
The F1 car, with chassis no. 01, was Hamilton's 2010 Turkish Grand Prix race-winning McLaren MP4-25A. It is the first Lewis Hamilton F1 car to ever be offered for public sale and the selling price is a record for a McLaren Formula Car.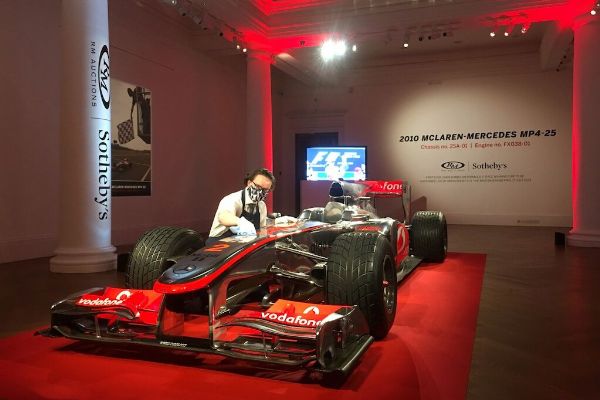 3. 2002 Ferrari F2002 sold by RM Sotheby's for $6,643,750 in 2019
Two years ago, this 2002 Ferrari F2002 was sold for $6,643,750 (₦2.7 billion) by auction house RM Sotheby's during the 2019 Abu Dhabi Grand Prix.
The Ferrari F2002, chassis #219, powered Michael Schumacher to 15 wins and 11 poles. It also achieved 15 fastest laps over the 19-race during the 2002 season.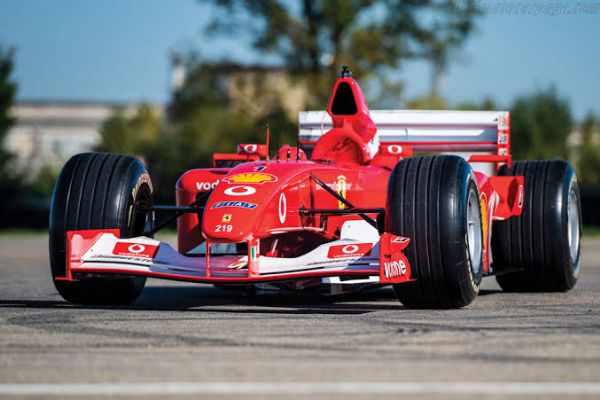 2. 2001 Ferrari F2001 sold by RM Sotheby's for $7,504,000 in 2017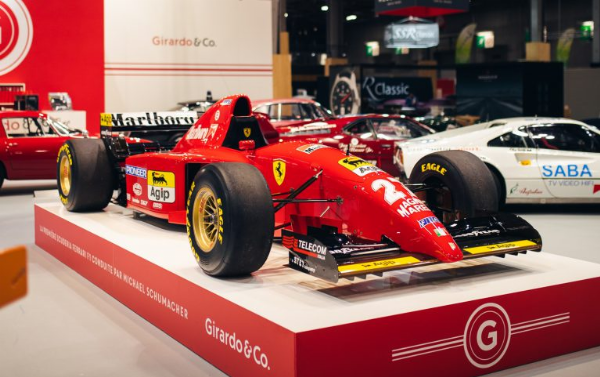 Back in 2017, this Ferrari F2001, with chassis #211, beat its estimate by $2 Million, to sell for a total of $7,504,000 (₦3.1 billion) at an RM Sotheby's New York auction.
This Ferrari F2001 took F1 Legend Michael Schumacher to victory at the 2001 Monaco and Hungary Grands Prix.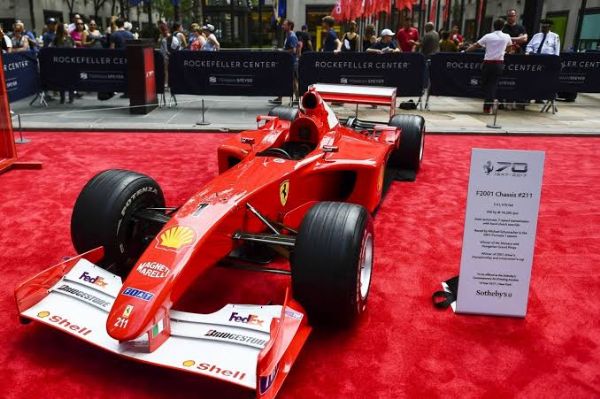 1. 1954 Mercedes W196R sold by Bonhams for $29,650,095 in 2013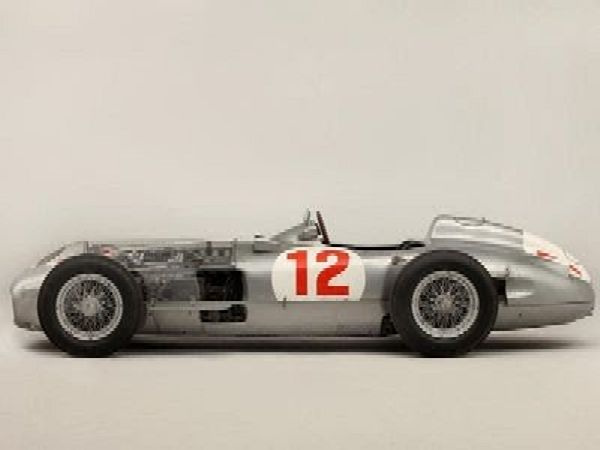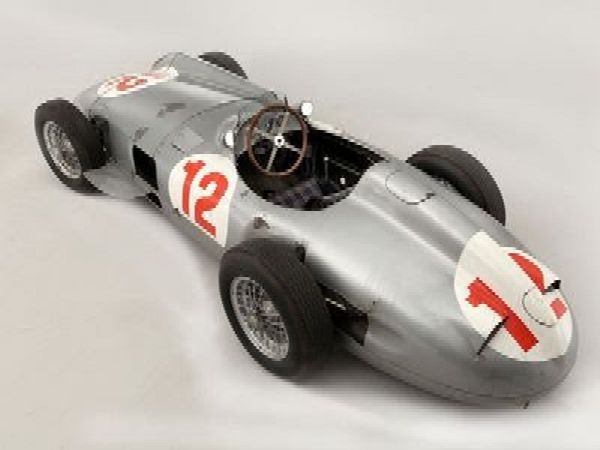 At $29,650,095 (₦12.2billion), this 1954 Mercedes W196R sold by Bonhams at the Goodwood Festival of Speed in 2013 remains the most expensive F1 car ever to be publicly auctioned.
This particular Mercedes W196R, which took Juan Manuel Fangio to his five Formula 1 titles, is the symbol of the Silver Arrows' first successful foray into F1.