7 Times Instagram Big Boy Hushpuppi Is Spotted With Expensive Cars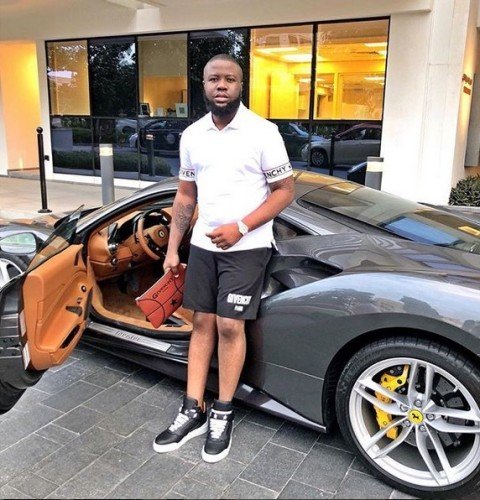 Hardly is there a Nigerian Instagram user that does not know who Hushpuppi is. He's the self proclaimed Gucci lord and master who is always seen going on  Gucci shopping spree.
The way he flaunts his designer wears caught our attention, but the car he's always spotted with has most of this attention .
We have no proof if the cars are his or rented, we just know he was spotted with them.  Some of this cars are not what you see every day on the road and hence, it commands some respect.
Hushpuppi is best known for his luxurious lifestyle he lives both home and abroad. The young man has taste for good things as he is highly fashionable. The pictures he shares on his social media handles show the kind of life he lives as he believes highly in living large and having fun to the fullest.
1. Starter Pack: Range Rover Sports.
It is said that you should never neglect your little beginnings. No be today Oga Hushpuppi start. Don't even think it twice; that's Hushpuppi.
2. Between G-wagon and Ferrari:
We cannot categorically tell which one he stepped out from, neither van we tell the one he's about to enter. These two cars are worth several millions of Naira.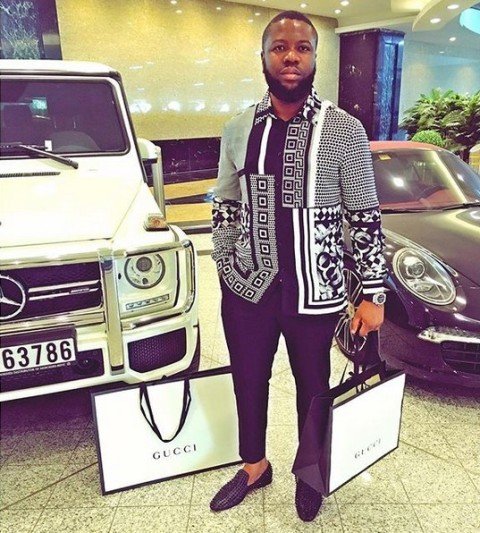 3. Isn't that Ferrari 488 GTB???:
This car comes with a starting price of N92,358,000. With a twin-turbo 3.9-liter V-8 located just behind the driver's seat, the 488GTB generates a sonorous wail and ferocious acceleration all the way to 8000 rpm, where it makes 661 hp.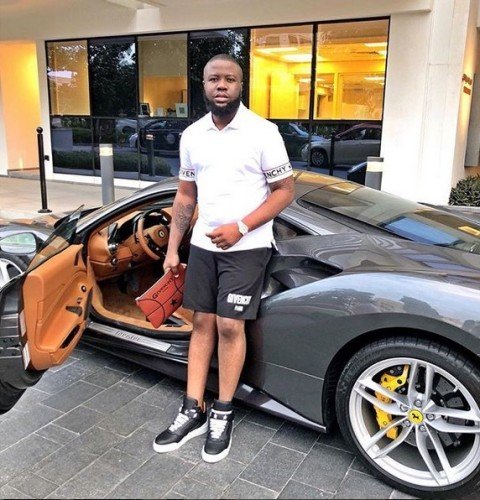 4. Another Ferrari:
This one is even a match to his clothe.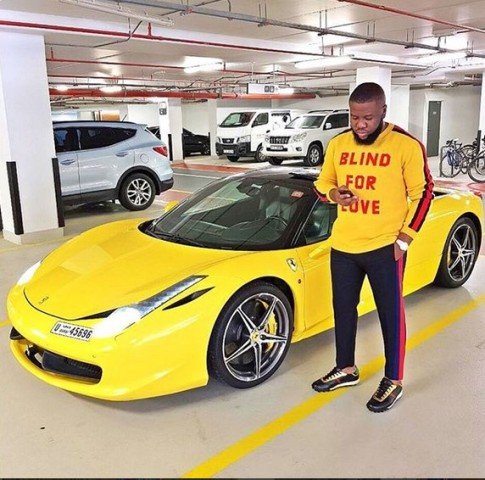 5. Rolls Royce Wraith:
This beast is Propelled by a muscular V12 engine, this is the most powerful series model to carry the Rolls-Royce name. Wraith delivers a truly remarkable, spirited drive unlike any other.
6. Another Rolls Royce Wraith coupe:
Maybe he has much love for the British Rolls Royce
7. Range Rover Vogue: