8 Things NADDC Is Doing To Change Nigeria's Automotive Industry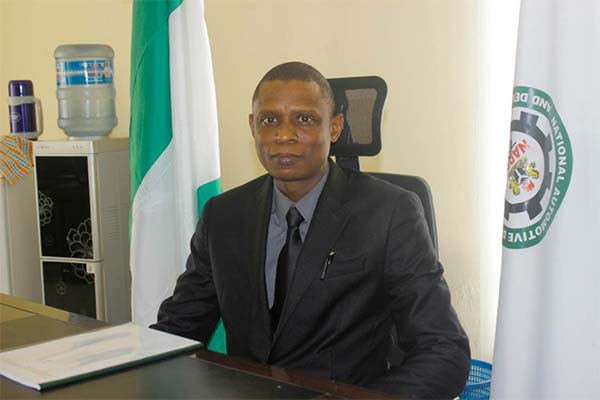 A NEW NIGERIA WHERE THE POOR BECOME RICH AND THE RICH BECOME RICHER
A Nigeria of peace, prosperity and abundance for all.
Not a Nigeria of a few highly expensive cars and then millions of cheap very old ones, but a Nigeria of millions of modern new cars and then more of the current high end ones.
Not a Nigeria of a few very expensive homes and then millions of substandard abodes across the nation, but a Nigeria of modern sustainable homes for everyone and then more of the current high class ones.
A new Nigeria of success for all.
NADDC is currently actively working with global automobile manufacturers, BMW, Ford, Nissan, Toyota, Volkswagen (the companies that Nigeria now imports their old and used vehicles) towards setting up operations to produce brand new ones right here in Nigeria, and employ thousands.
NADDC has structured the National Automotive Industrial Development Plan, and the House of Representatives and Senate have passed it as a Bill, in full support of local automotive manufacturing.
NADDC is also actively working with relevant stakeholders to provide a vehicle financing scheme so Nigerians won't have to put down 100% cash when buying new cars.
NADDC is in process of building three test centers in Lagos, Enugu and Zaria to make sure that the cars and components produced, sold and used in the country are world standard.
NADDC is working on building PPP Automotive supplier Parks in Nnewi, Kaduna and Oshogbo that would go into automotive components production, and the agency is engaging NAACAM of South Africa, a consortium of OEM components manufacturers that supply the big global automotive companies, NAACAM will support as part of a body of many international technical partners.
NADDC strongly supporting local automotive producers. Honda, Ford, Nissan, Fuso and Yutong are already producing vehicles in Nigeria. Innoson is producing its own vehicles in Nnewi. Peugeot in Kaduna has introduced new models that it produces.
NADDC has donated Mechatronics equipment to tertiary institutions such as Lagos State Polytechnic, Federal Polytechnic Kaduna, Federal Science and Technical College Orozo, among others. More are in the immediate pipeline such as ATBU Bauchi and University of Ibadan: their equipment has been purchased by NADDC, is now in the country and soon to empower their students.
NADDC is working on strategizing and developing an Electrified Vehicles Policy to support the adoption and use of Electric Vehicles in Nigeria, because we must position ourselves to be at the forefront of viable new automotive technology.
A NEW NIGERIA.
Peace, prosperity and abundance for all.
See Related Post Warning Signs That A Used Car Has Been In An Accident