Alexx Ekubo's Chevrolet Camaro With Scissors Doors Spotted At 2019 Bimmerfest (PHOTOS)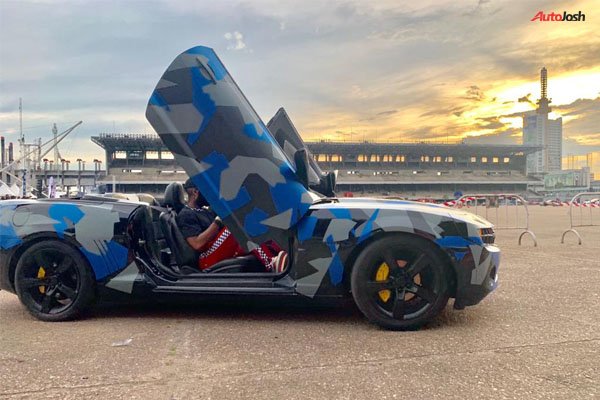 .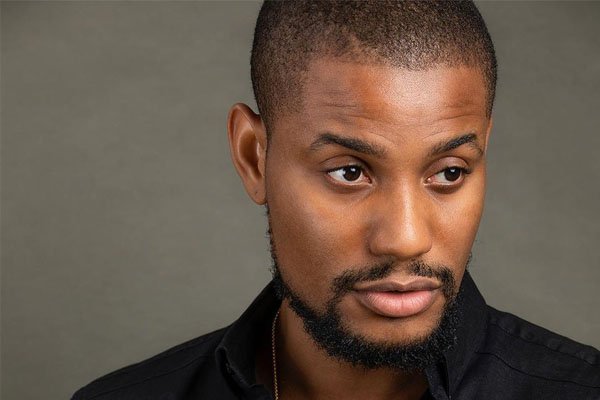 Alex Ekubo-Okwaraeke, famously known as Alexx Ekubo, is a Nigerian actor and model. The Arochukwu, Abia State- native was the first runner up at the 2010 Mr. Nigeria contest.
He studied Law at the University of Calabar. Afterwards, he got a diploma in Mass Communication from Calabar Polytechnic.
Ekubo's film debut was a minor role in Lancelot Oduwa Imasuen's Sinners in the House (2005). After that, he landed his first major role in the movie Ladies Men several years later.
The 33-year old actor was a participant at the recently held Bimmerfest in Lagos.
The Bimmerfest is one of the largest BMW automobile gatherings on the BMW calendar worldwide. The event brings together BMW and other vintage car owners in the country together to participate in motorcar racing and other car-related entertainment activities.
At the recently held edition of the event, star actor Alexx Ekubo attended with his 2012 Sports Camaro Convertible. The Camaro which was acquired in 2015, features a scissor door, and a custom wrap job. As we all know, Khaz Customs did the wrap job.
The 2012 Sports Camaro Convertible
The 2012 Chevrolet Camaro (LS and LT) comes with an updated 3.6-liter V6, coupled with a 323 hp and 278 pound-feet of torque. A six-speed manual transmission is standard and a six-speed automatic is optional. EPA-estimated fuel economy is 19 mpg city/30 mpg highway and 22 mpg combined with the automatic, with the manual good for 2 fewer mpg across the board.
Every 2012 Chevy Camaro comes standard with antilock disc brakes, stability control, front-seat side airbags, full-length side curtain airbags and OnStar.
See some photos of the start actor Alexx Ekubo and his 2012 Sports Camaro Convertible at the venue of the Bimmerfest 2019.