A Container Truck Falls On Iyana Ipaja Bridge (PHOTOS)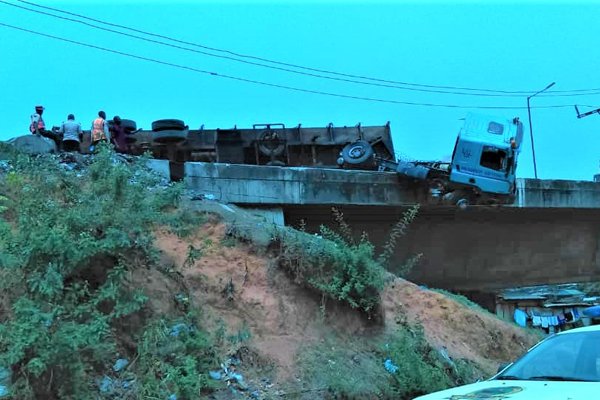 A  container truck fell atop the Iyana Ipaja bridge inward Iyana Ipaja roundabout.
The fallen plank-laden truck blocked access inward the roundabout.
Personells of LASTMA were on ground to manage the situation and to redirect traffic.
Officials of the LRU  later visited the scene for a recovery exercise.