A Look At The ₦13.7b Lunar Roving Vehicles, The First Cars That Explored The Moon's Dusty Surfaces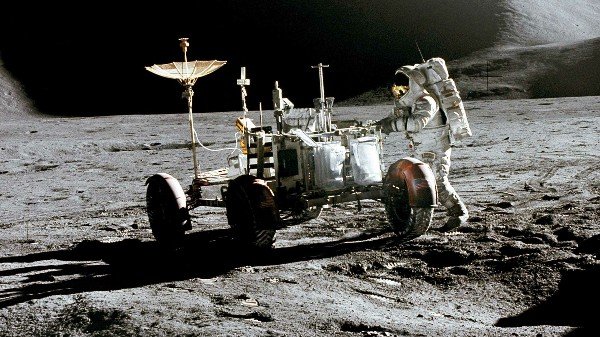 Last month, the United States of America celebrated the 50th anniversary of the moon landing which saw Astronaut Neil Armstrong become the first person to ever set foot on a surface other than Earth.
As amazing as that first moon landing was in 1969, the arrival of the Lunar Roving Vehicles (LRV) in the subsequent missions gave the astronauts tremendous capability to explore the Moon's surface far beyond Apollo landing sites.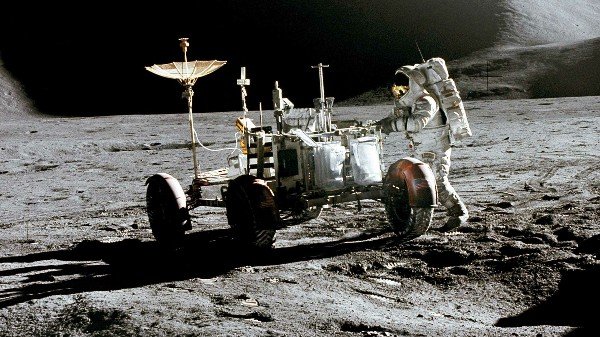 The first LRV joined the crew of Apollo 15 in 1971, and with two more blasting into space for Apollo 16 and the final lunar mission, Apollo 17.
The Lunar Roving Vehicle, jointly developed by Boeing and General Motors, was technically a car as it has four wheels and two seats.
But instead of using solid rubber tyres, a metallic mesh tyre was developed to allow the rover cruise easily through the Moon's powder-like surface.
The LRV is a four-wheel-drive electric vehicle whose motors produced an equivalent of just 0.25 horsepower and a top speed of approximately 8 mph (14 km/h).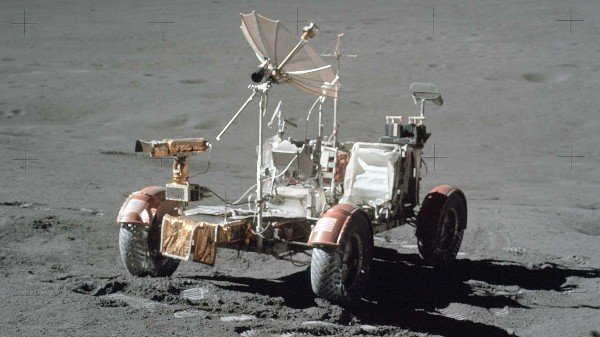 Unlike most modern Electric cars like Tesla Model X that has rechargeable powerpacks, the LRV's two zinc-silver batteries are not rechargeable. It has a total output was 8.7 kWh, and will go 56 miles (90 kilometers) before dieing.
Four LRVs were built, three of which went to the Moon and are still there. They drove a combined distance of 57 miles (91.7 km) and none of them failed to get astronauts back safely.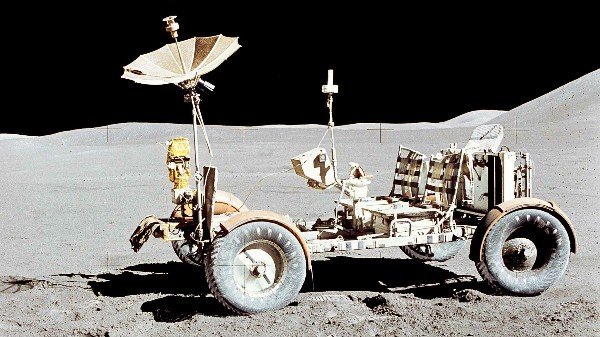 The entire LRV fleet had a price tag of $38m (₦13.7b) , which in 2019 would equate to approximately $265m (₦95.8b) or about $66.2m (₦23.9b) per Rover.