2 Dead, 8 Injured In An Accident Along Akure-Owo Road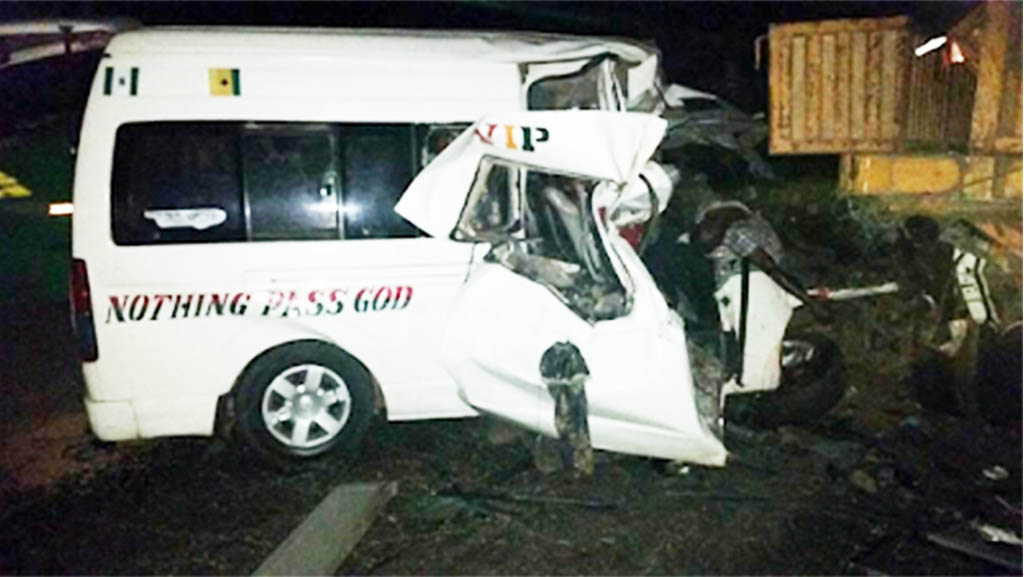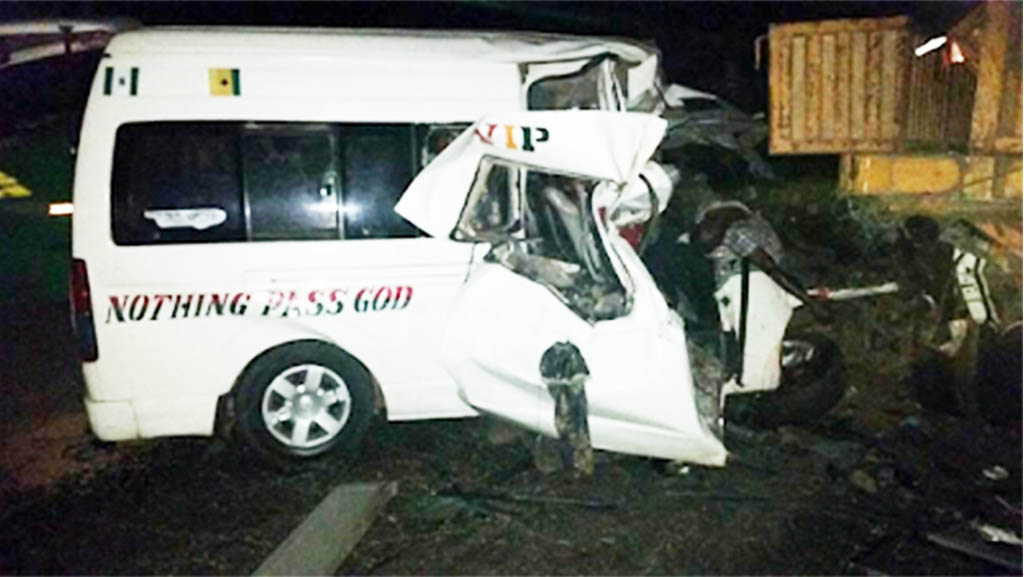 A Toyota Hiace bus marked with "Nothing Pass God" ran into a Mack truck on Akure-Owo Road. 2 people died and 8 were injured. The victims were rushed to a specialist hospital in Akure.
The truck was said to be obstructing the road, which led to the accident.
See more photo..