Actress Omotola Jalade-Ekeinde Celebrates 25th Wedding Anniversary, Talks About Her Wedding Aboard Aircraft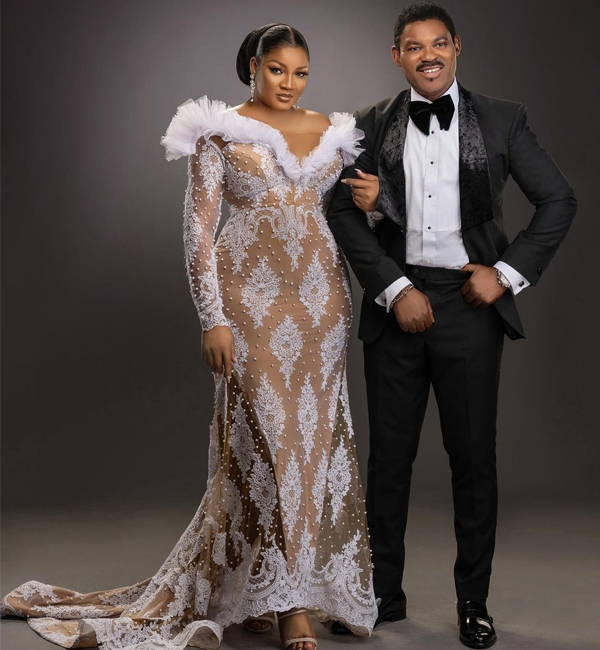 Nigerian movie star Omotola Jalade-Ekeinde and her hubby Mathew Ekeinde are celebrating their 25th wedding anniversary.
The star actress met her husband  when she was 16 years, and they got married two years later when she was 18. He proposed to her two years after they met.
Omotola Jalade-Ekeinde and Mathew Ekeinde met when she was 16 and he was 26.
The beautiful actress and mother of four got married in 1996 but decided to have their dream wedding in 2001 with several friends and family onboard a Dash 7 aircraft. Omotola Jalade-Ekeinde
The flight was from Lagos to Benin. During the flight, Omotola's husband, Mathew was on the cockpit flying the plane for about 10 minutes. He would later hand over to his co-pilot to say his wedding vows.
According to the actress, for the wedding on the plane to happen, her husband went to the company he was working with at that time and proposed the idea to them.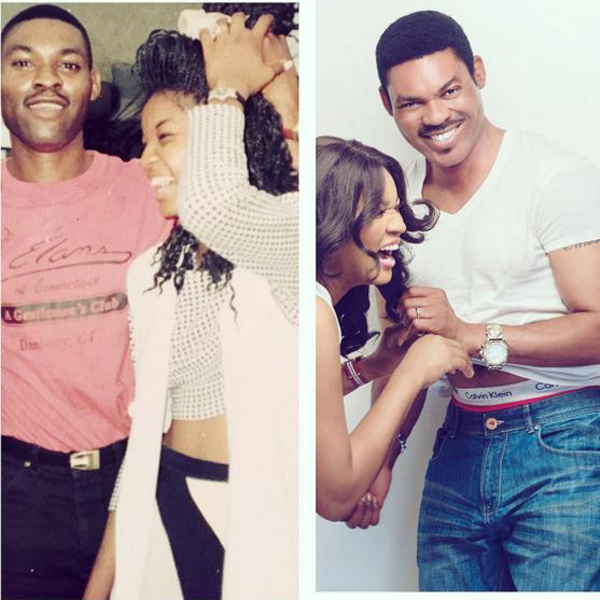 "And they said nobody has ever done that, I don't even think you will get clearance for that. Nevertheless, just like myself, my husband is determined. He is one that never takes no for answer.
"And so he went to the aviation minster, he sent in the letters and everything, and it took a while.
"And everybody thought he was crazy, but they said okay we just want to give you a chance but we think you won't do it. However, we will just give you an opportunity to pursue it.
"We surprised everyone, we did, we got everybody on board. Omotola Jalade-Ekeinde
"There was insurance for everybody and we flew.
"They actually had a priest on board. The priest was actually going to try to do the service from the tarmac. They said just go we will bless you guys. But he (her husband) said no, you are coming on board.
"And so the wedding took place on board the plane during a flight from Lagos to Benin". the actress said.
Omotola and her husband, Captain Matthew Ekeinde are blessed with four children; Princess, Captain E, Meraiah and Michael.