Acura Unveils TLX Type-S PMC Edition Which Is Hand Built And Adds NSX Colors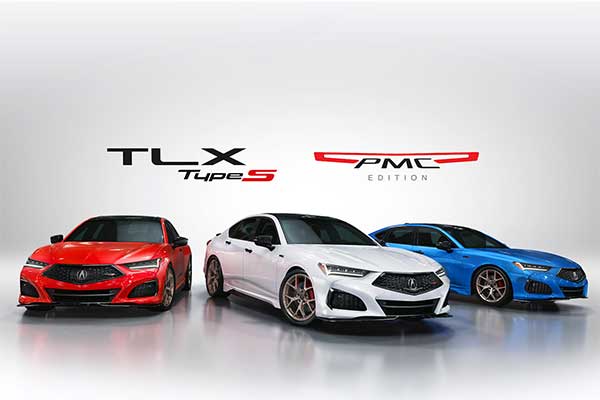 Acura's "best handling" sedan ever the TLX is getting a special limited model in the Type-S PMC Edition which is inspired by the NSX sports car. Per usual with Acura's PMC Edition cars, the TLX Type S PMC Edition is hand-built at the same Performance Manufacturing Center in Ohio as the NSX is. The regular TLX Type S is right down the road in Marysville, Ohio, so while it's not a massive location change, the environment in which the PMC cars are built-in is entirely different from Acura's typical assembly lines.
The PMC Edition will be made available in three premium colours (Long Beach Blue, Curva Red, and 130R White), all borrowed from the company's halo car. The PMC Edition also receives a few unique styling touches. The lightweight 20-inch wheels have been finished in a copper hue (a first for an Acura) while the roof and door handles have been painted Bernina black for a more sinister look. Sedans finished in Curva Red get an Ebony interior with red contrast stitching, Long Beach Blue cars feature an Orchid interior with blue stitching, and 130R White cars sport a red interior.
All versions have Milano leather upholstery with synthetic suede inserts, as well as carbon-fibre interior trim. Each car will also get a numbered plaque. Acura hasn't said how many cars it plans to build, but previous PMC Editions were made in limited numbers. Acura only offered 360 build slots for the RDX PMC Edition and previous-generation TLX PMC Edition, and 330 for the MDX PMC Edition.
There's no word on pricing at this point, but the model will feature a turbocharged 3.0-litre V6 engine that produces 355 hp and 354 lb-ft of torque. It's connected to a ten-speed automatic transmission and a Super Handling All-Wheel Drive system with torque vectoring technology.