Aero Contractors, Nigeria's Foremost Airline, May Go Under After 61 Years Of Operation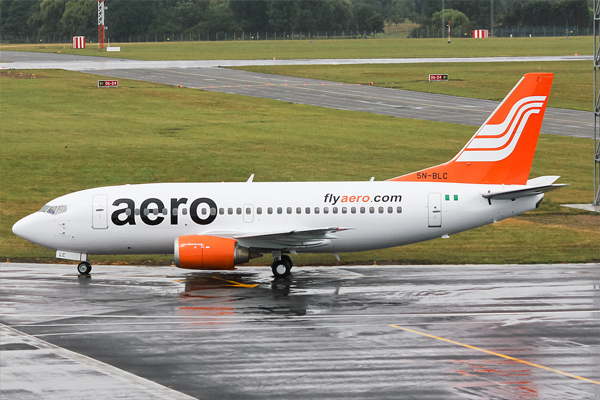 Aero Contractors, Nigeria's largest carrier, may be on its way out of the air after 61 years of service unless something drastic happens.
The airline is on its knees, preparing to shut down scheduled services, with only two old aircraft, a Bombardier Dash 8-300 and a Boeing 737-500, both in their early 30s, and no operational capital.
Aero Contractors, which provided shuttle service for the oil and gas industry for decades before expanding to scheduled flight operations in 2000, has gone bankrupt due to a debt overhang of over N50 billion.
Investigations indicated that the airline's financial drought was exacerbated by the COVID-19 lockout and a prolonged low season following December's high passenger traffic demand.
It was discovered that the airline is now having difficulty fueling its existing aircraft.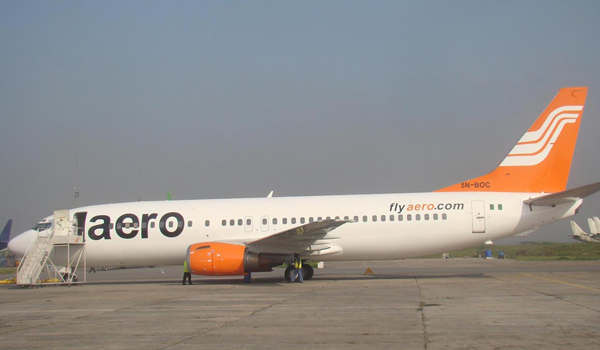 Captain Abdullahi Mahmood, the airline's Managing Director, verified the airline's fragile status and cited circumstances that contributed to the indigenous carrier's debilitating condition in a telephone conversation.
Captain Mahmood stated that the airline could cease operations at any time due to management's increasing difficulty in keeping the planes in the airspace.
He attributed the problem to high foreign exchange rates, high maintenance costs, high aviation fuel costs, and low traffic.
"When you have no traffic and what you are generating cannot defray operating cost, you cannot survive. We are still operating but from the rate we are going we may shut down anytime."
He also explained that because the aircraft in the fleet are old and breakdown very often, the cost of maintenance is high, "and spares have to be imported and even insuring the aircraft requires foreign exchange."
When contacted, the immediate past CEO of the airline, Captain Ado Sanusi, confirmed that it is very unlikely that the airline would survive, except it urgently acquires new fleet.
Sanusi who took over the airline in February 2017, when it was in comatose told THISDAY that the airline was coming back from shutting down when he began to preside over its affairs.
"The airline had two aircraft, which were due for major checks, the C-check, passenger confidence was low and three of the airline's aircraft were in maintenance facilities overseas. The airline was at the brink of collapse when we took it over, "he said.
Sanusi further explained that the airline was under receivership, as it was being managed by the Asset Management Corporation of Nigeria (AMCON), "so what the airline needed was more aircraft, which would enable it to increase revenue."
It was learnt that the AMCOM had invested so much money in the airline but was not ready to invest more, a situation that lead to Sanusi and his team to consider having the C-check conducted in-house.
"The engineers in the airline went to work, they took the Boeing 737 classic and successfully conducted C-check and received Aircraft Maintenance Organisation (AMO) certification from the Nigerian Civil Aviation Authority (NCAA).
"The success of the C-check opened door for us because it restored passenger confidence, knowing that we had the ability to maintain our aircraft and from 40 to 50 per cent load factor, our passenger traffic grew to 80 per cent.
"AMCON was elated that they continued to support us. We sold assets we didn't need and we brought back one of the three aircraft ferried overseas for maintenance and now had two Boeing and One Bombardier Dash 8. Our revenue rose from N180 million to N2 billion. We did a lot.
"We bought the engines of United Nigeria Airlines Boeing B737-300 aircraft. With our revenue, we revamped the rotary wing of the airline and would have clinched a multimillion-dollar deal with Total for shuttle service but because the airline was under receivership we didn't. We even went into a strategic partnership with indigenous company to revive the rotary wing and was in that process when COVID-19 came," Sanusi said.