Veneno Roadster: African Dictator's Seized Car Sells For $8.3m To Become Most Expensive Lamborghini Ever
Collection of multi-million dollars supercars that was seized from Vice President of Equatorial Guinea, Teodoro Nguema Obiang Mangue, who also happens to be the son of President Teodoro Obiang Nguema Mbasogo, was recently sold at a Bonhams auction in Switzerland for $27 million (₦9.8 billion).
The twenty-five supercars, which included seven Ferraris, three Lamborghinis, five Bentleys, a Maserati, Rolls-Royces and Bugattis, were seized by Swiss authorities in 2016 as part of an investigation into money laundering.
But the star car in the amazing collection was the super-rare Lamborghini Veneno Roadster. The Roadster, one of only nine ever made to celebrate Lamborghini's 50th anniversary, was sold for whooping ₦3 billion ($8.4 million).
Surprisingly, it was auctioned ₦3 billion ($8.4 million). This is nearly double the starting price of ₦1.6 billion ($4.5 million). Therefore, the Veneno Roadster is now the most expensive Lamborghini to ever sell at an auction.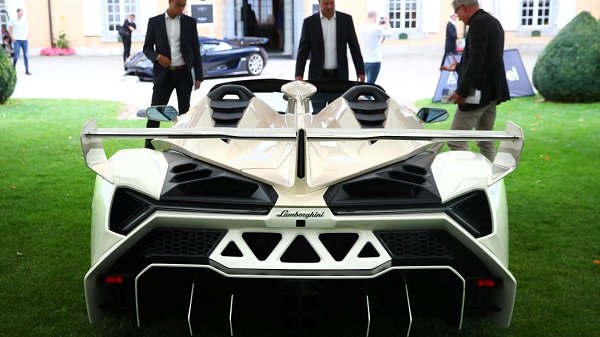 The Lamborghini Aventador-based Veneno Roadster had been driven for only 325 kilometers (201 miles). With a 6.5 liter aspirated V12 engine and a top speed of 355 km/h. Obviously, this Lamborghini car will give you the indescribable feeling of flying on the road.
Other expensive super-rare supercars that was sold off at the auction include: An Aston Martin One-77, one of 77 ever made, a Ferrari LaFerrari, Koenigsegg One:1, one of only six ever made as well as a Bugatti Veyron.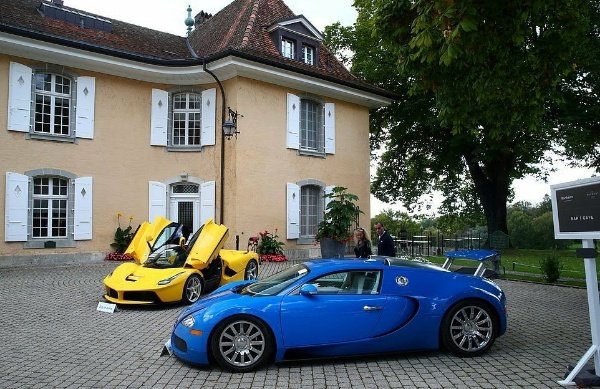 The Ferrari LaFerrari sold for $2.1 million. The Koenigsegg One:1 for $4.6 million. Aston Martin One-77 for $1.5 million. While the Bugatti Veyron sold for $1.3 million.
The proceeds from the sale will be donated to social programs in Equatorial Guinea. Presently, about 76% of Equatorial Guinea's 1.2m population live in abject poverty.